It's getting cold outside and autumn is almost here. For many of us, the autumn season signifies a return to life's normal routines after a summer full of excitement and experiences. Now (finally!) we have the opportunity to spend more time indoors and let calm throw its comforting arms around us!
Perhaps this explains why, at this time of year, we feel drawn to furnishing our homes with earthy, warm tones that soothe the senses. We also want to make the best of the darkness we find ourselves in, making cosy lighting a feature of our homes.
To help you to be inspired by the wonderful colours of autumn, we have brought together a collection of our favourite images/moodboards, all based around the theme of the season.
Our sound absorbers are available in a wide range of fabrics, textures, and colours, helping you create a magical interior that perfectly meets your requirements.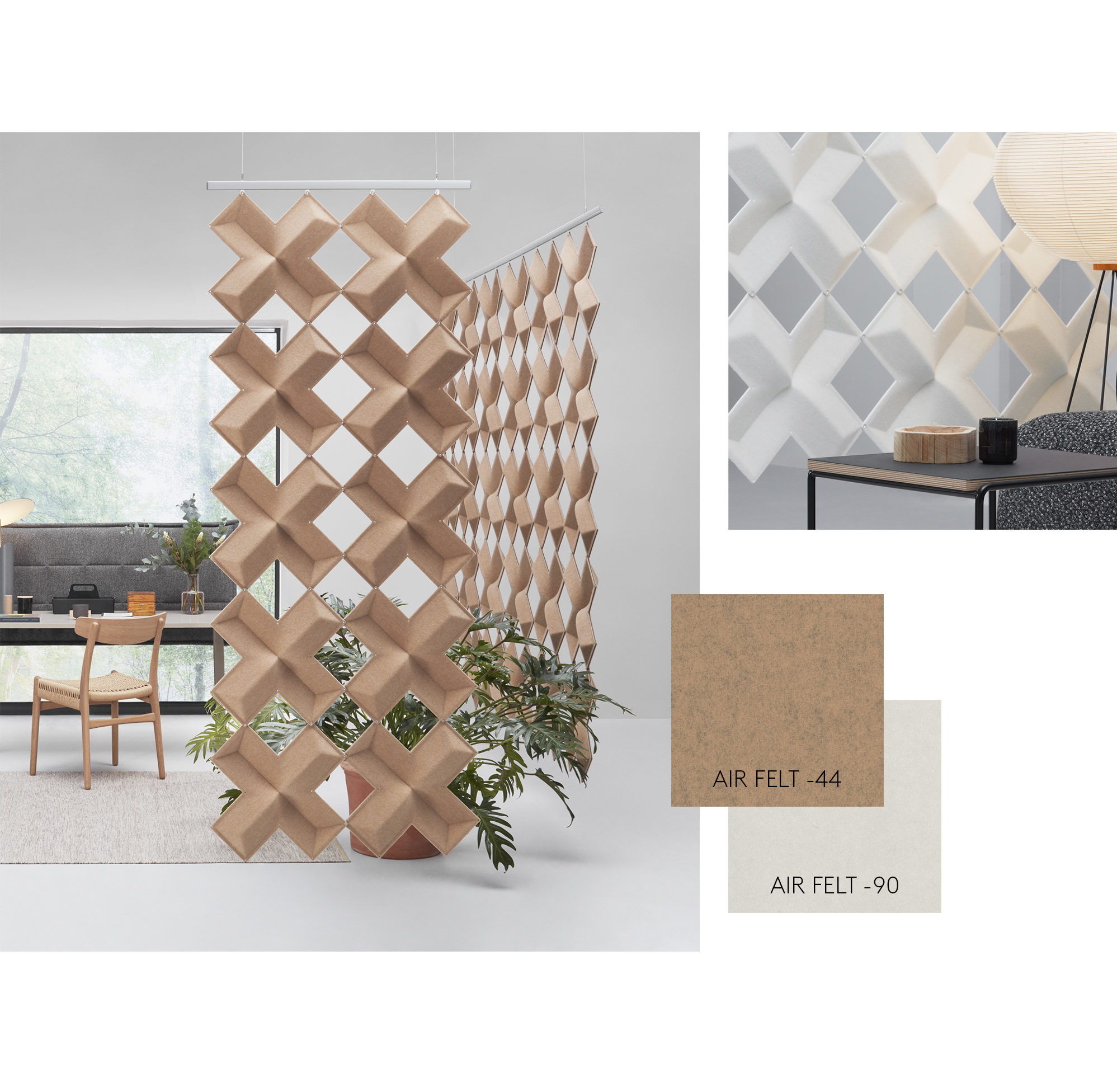 Earthy tones
Air-X sound absorbing dividers in earthy tones. Because Air-X is modular, you can create absorbers of any shape and size.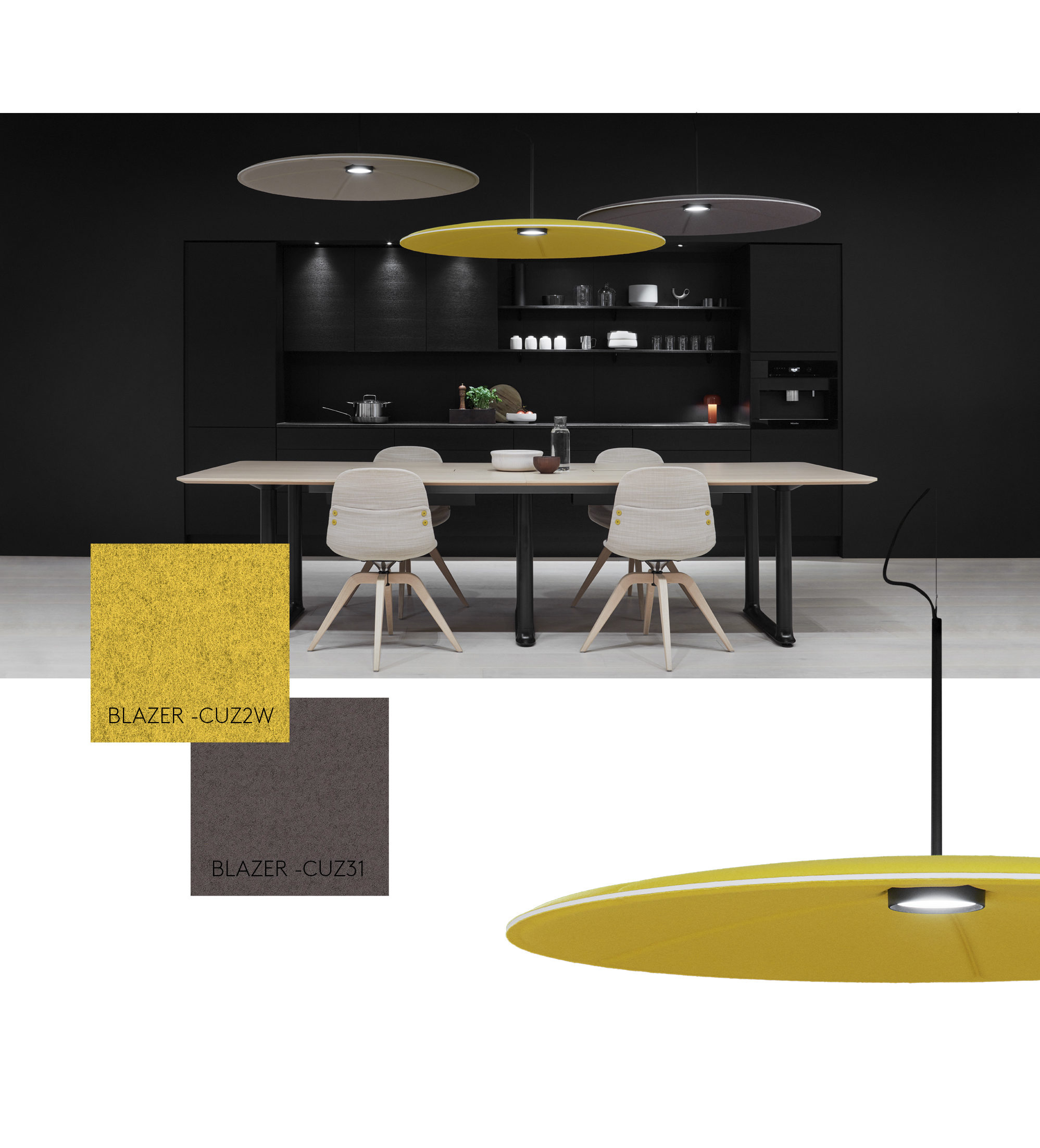 Yellow accent colour
The Lily sound absorbing lamp gives an impression of floating in the air, contributing to a calming feeling in the room. The most effective way to use Lily lamps is by arranging them in a cluster, e.g. above a large table or desk. Mix in an accent colour such as yellow when furnishing in colours of autumn.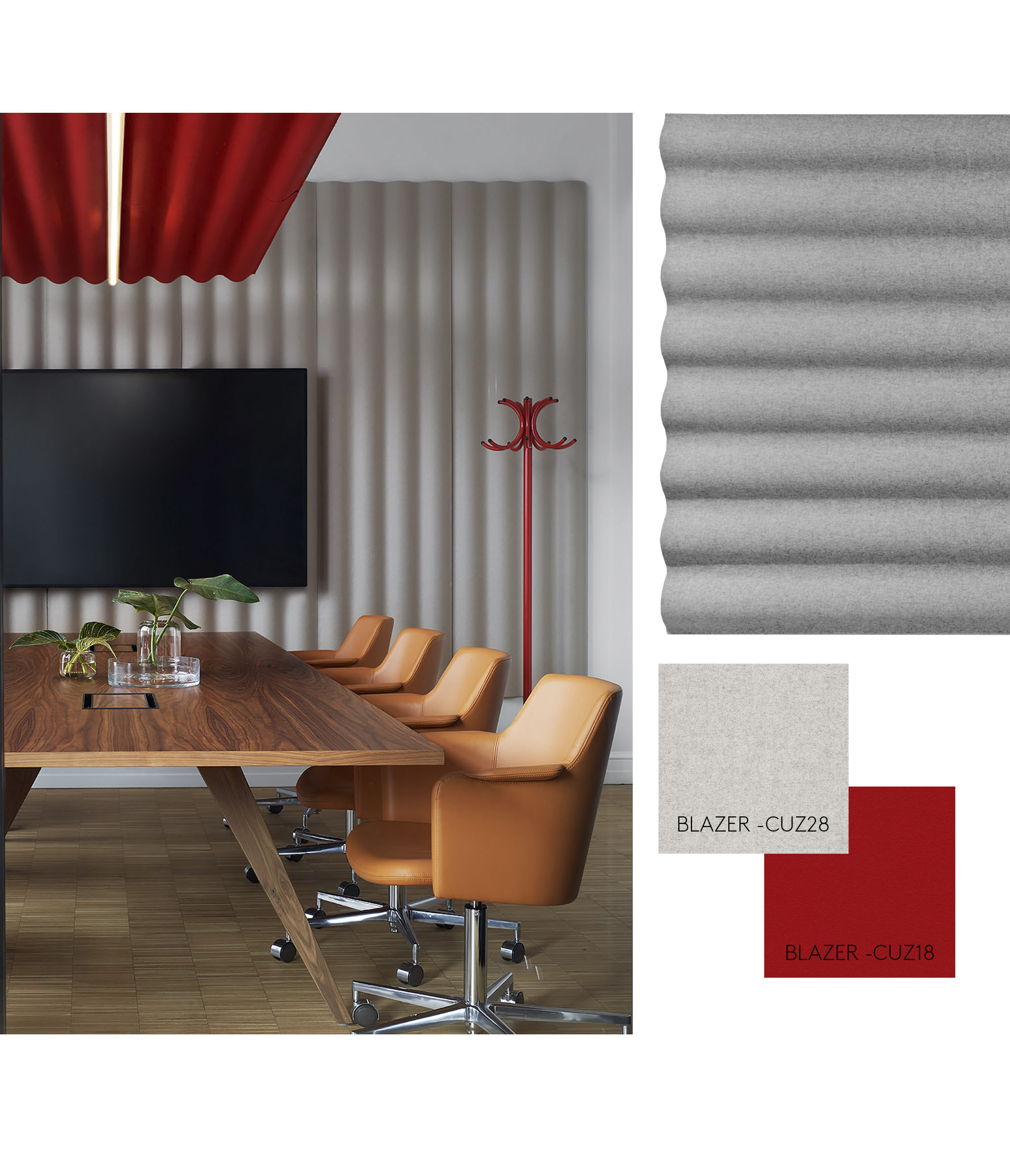 Cosy expression with felt fabric
The sound absorber Scala is covered in felt-like fabric, giving a warm and cosy expression to the room. With its wavy form and soft core, the absorber helps create a pleasant soundscape.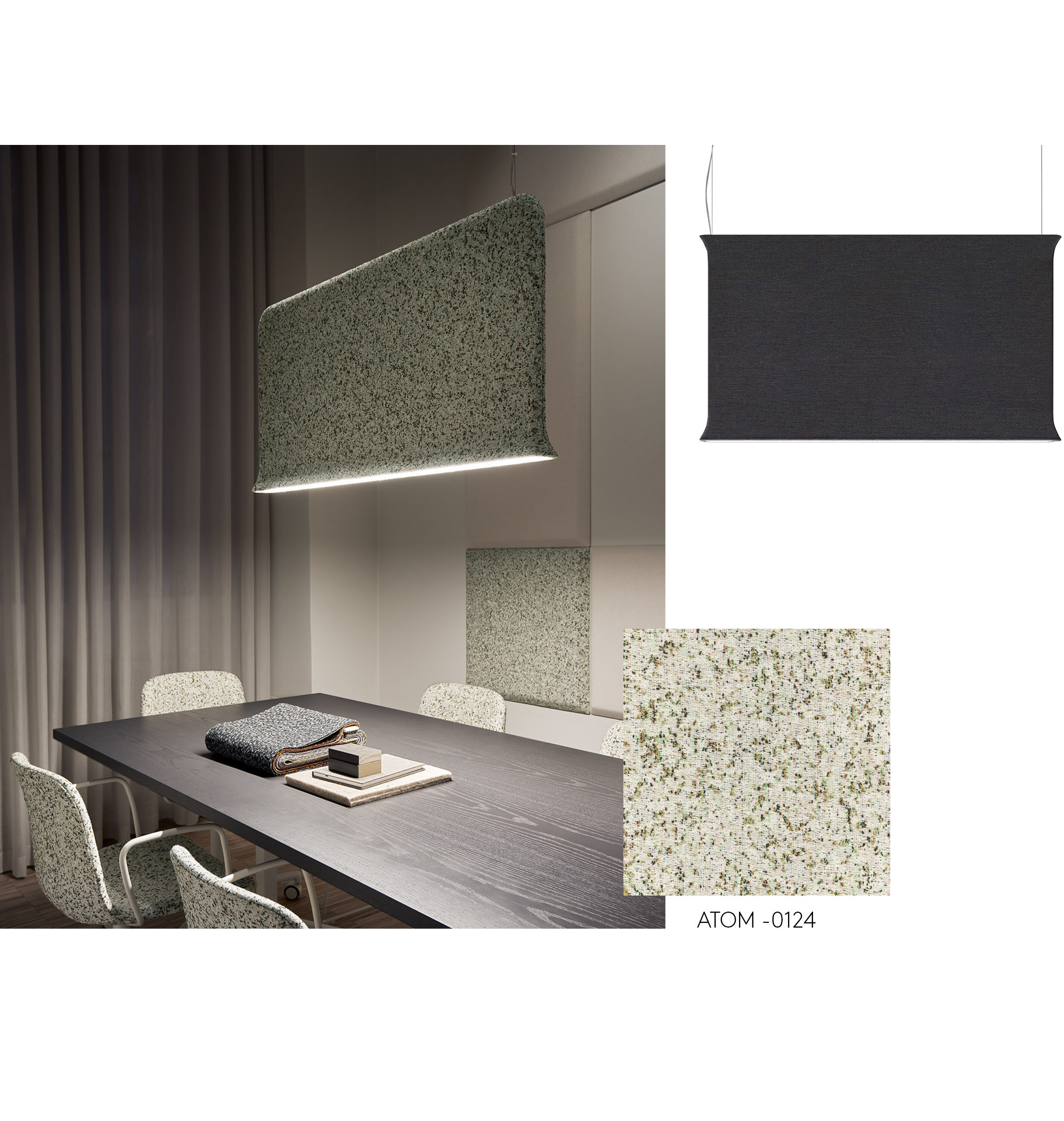 Textured fabric
Trumpet is a sound absorber and lamp in one! It is available in three standard widths, but can also be made to order in other sizes. Trumpet is available in a wide range of fabrics and colours. The textured fabric Atom from Kvadrat gives a tactile, warm feeling to the product.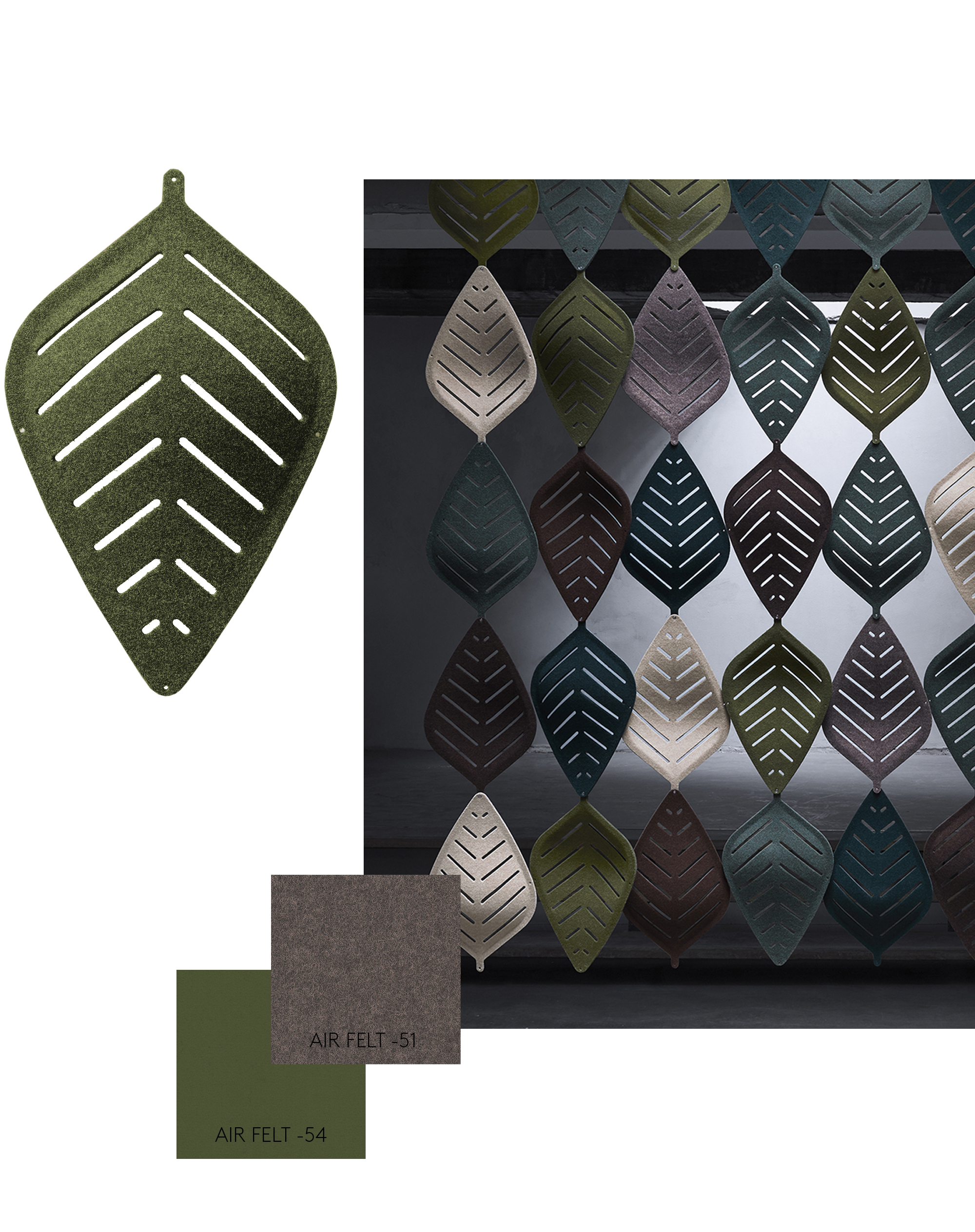 Nature
Bring nature into a room using Airleaf ceiling-mounted sound absorbers and dividers!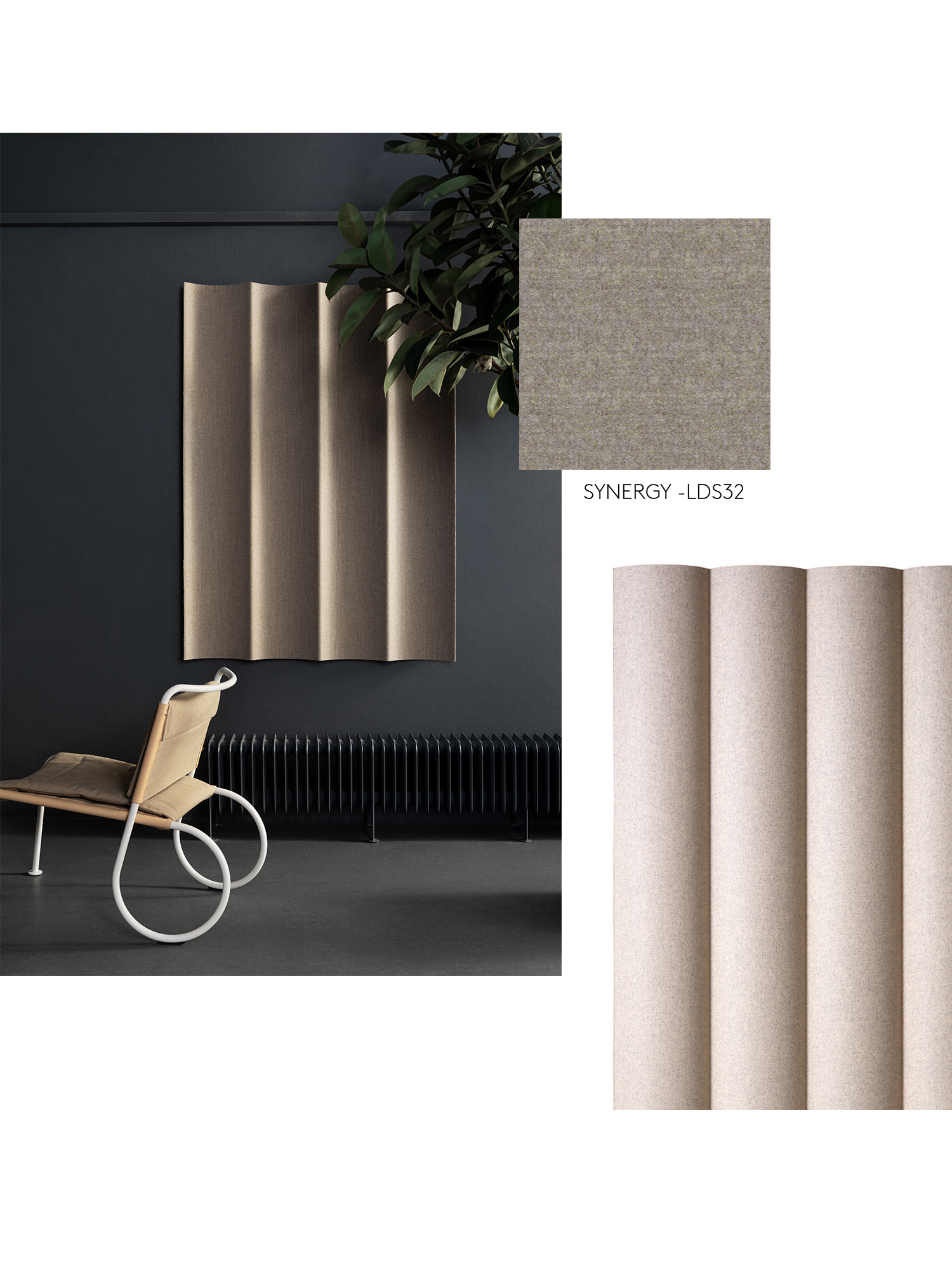 Warm background
Scala XL sound absorbing panel is available in two versions: concave and convex.
The panels can be mounted solitarily or as interconnected units, creating a 'wavy' pattern on the wall. The image shows the product upholstered in fabric "Synergy" from Camira. Synergy is available in no less than 75 different colour shades!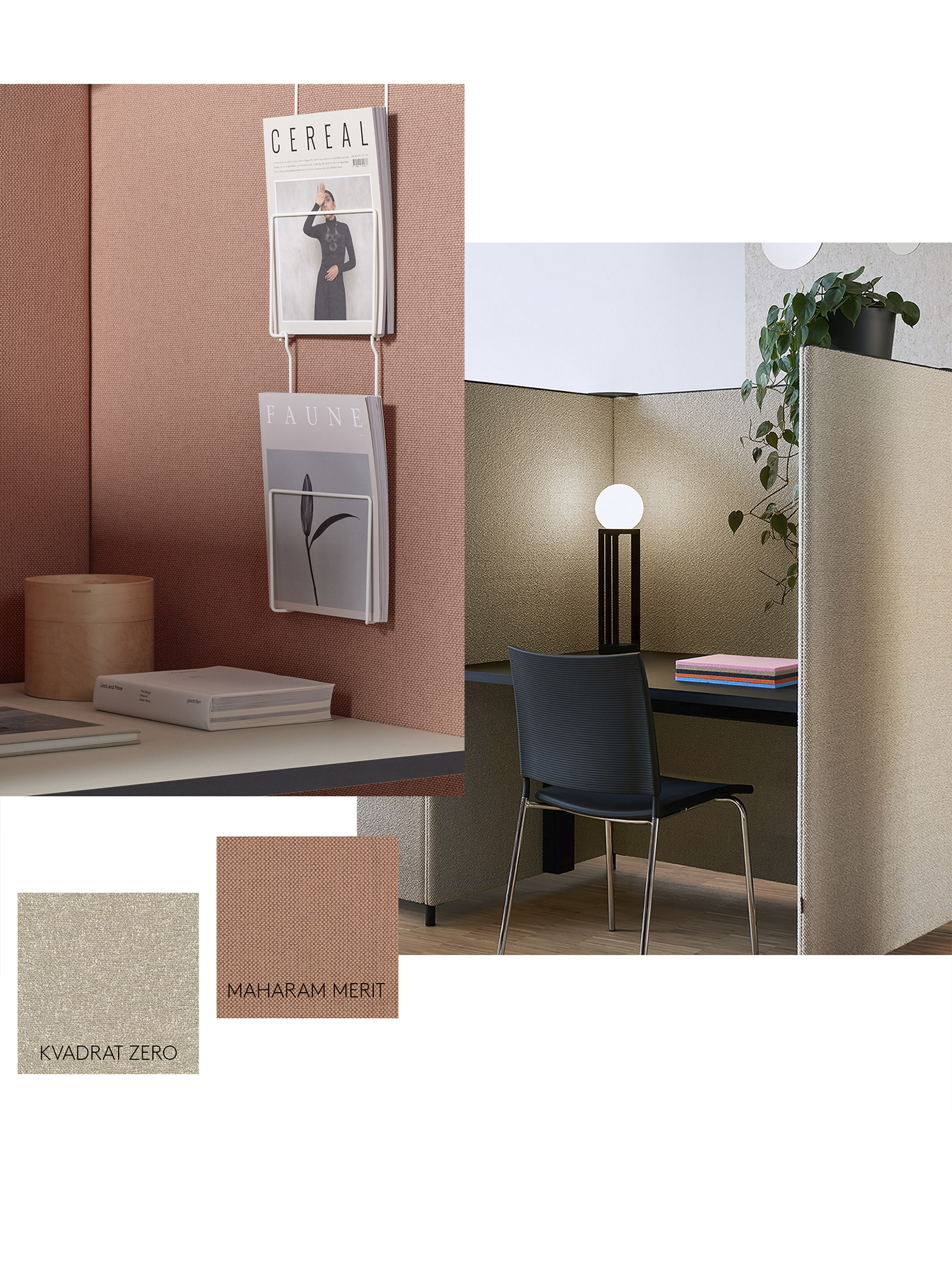 Nude tones
Create your own personal sphere using dB cubicles! The range is characterised by great material care and quality in the design. The screens can be covered in a variety of fabrics, depending on the colour and impression you want to create.
>> See our project image gallery
Other inspiring links featuring furnishing in colours of autumn:
https://www.nonamedesign.co.uk/2020/05/23/colours-trends-fall-winter-2021-22/
https://trendesignbook.com/blog/trends/discover-2021-fall-winter-trends-i-top-design-trends/