The new addition to our popular series of room dividers is named Air-X. The product has a completely different shape from the original module Airflake, and with the new model, designer Stefan Borselius shows that the concept is just as vital today, 15 years later. Read more about the new product and where Stefan gathered his inspiration.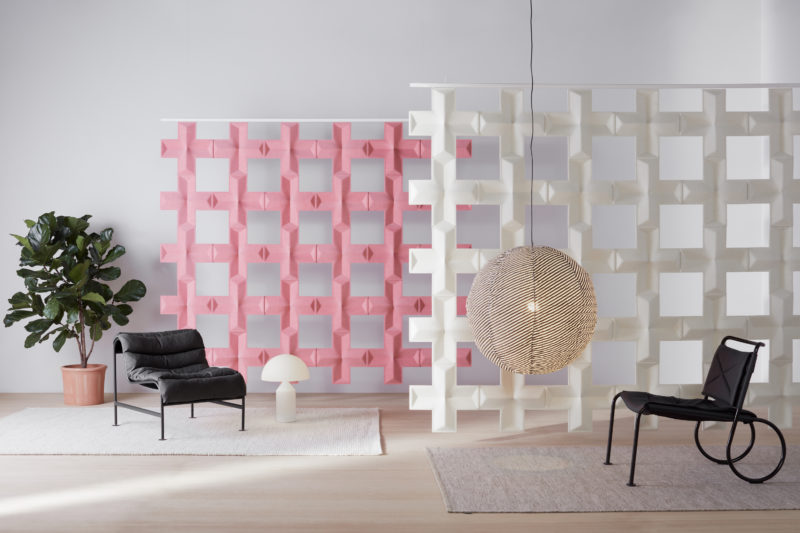 New room divider inspired by the world of typography
Inspired by both nature and geometry, the Air concept has given us acoustic products in the form of flowers, snowflakes, leaves and geometric figures. The latest addition to the Air family is Air-X (2021). In the design process, Stefan Borselius entered a world of symbols, letters and typography to find inspiration.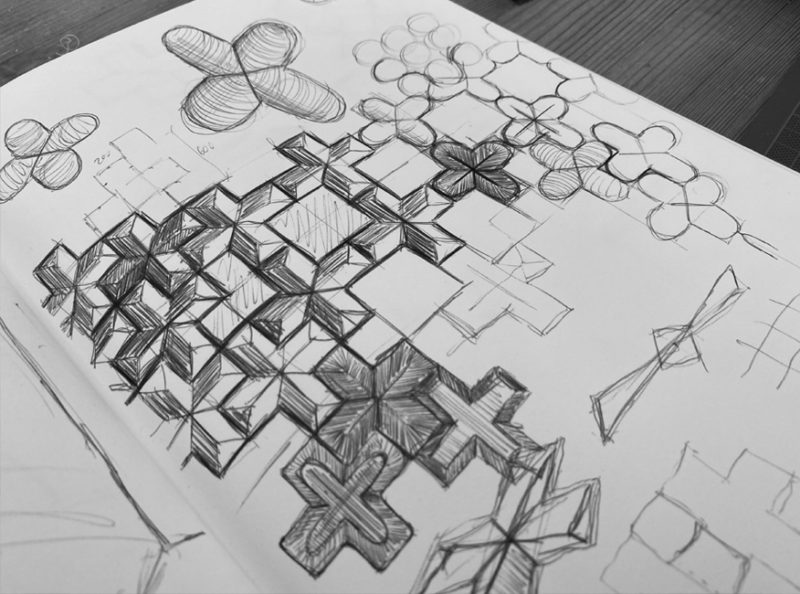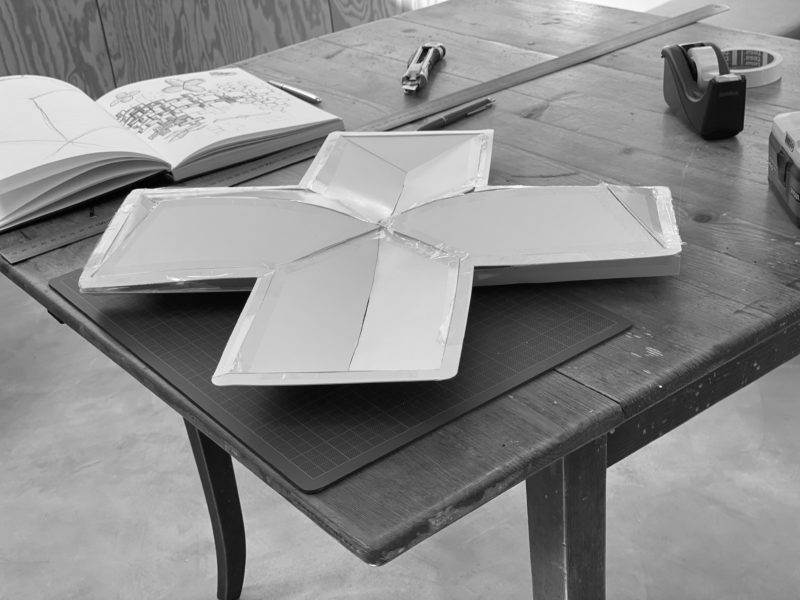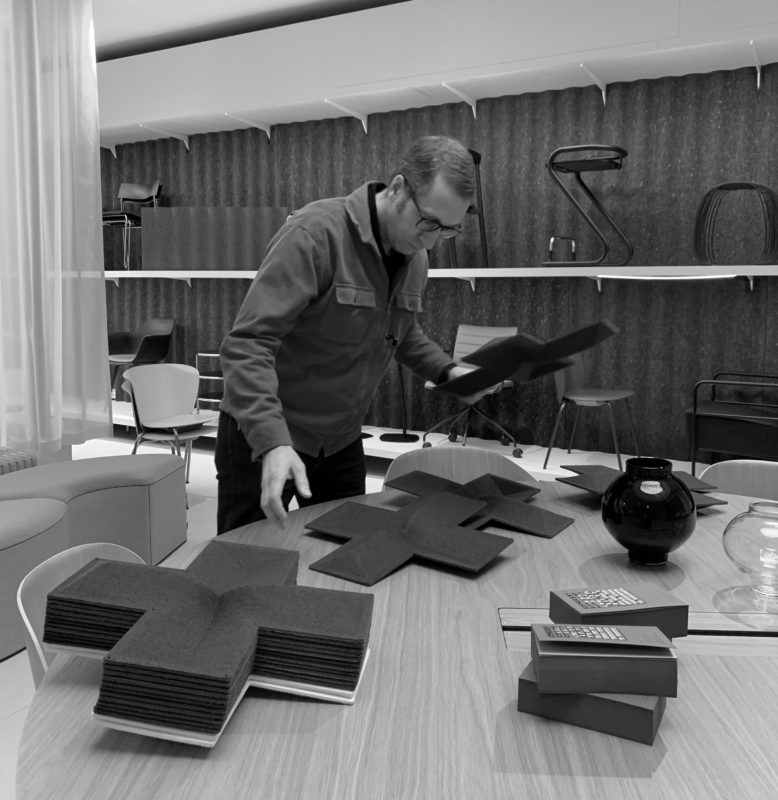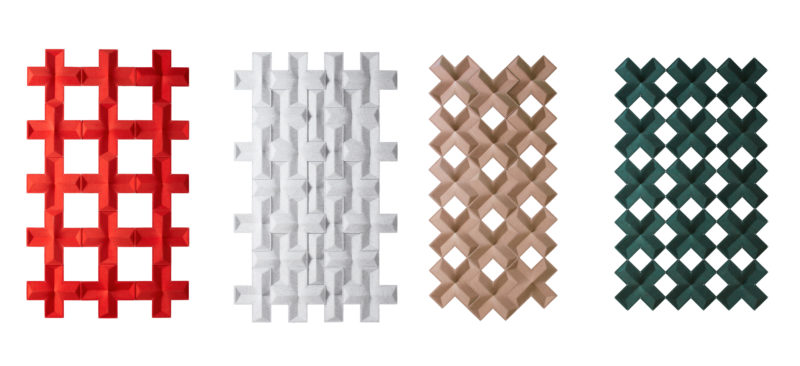 Sound-absorbing room divider
Air-X is actually the product in the Air series that absorbs sound waves the best! The modules are made of moulded felt, which helps to suppress echoes and effectively absorbs noise. The felt modules available in 30 different colours can be connected together to form different types of patterns with different degrees of openness. With Air-X it is easy to create a "room in the room"; the product can be divided up to create sections in the interior, in a transparent way. Read more about Air-X.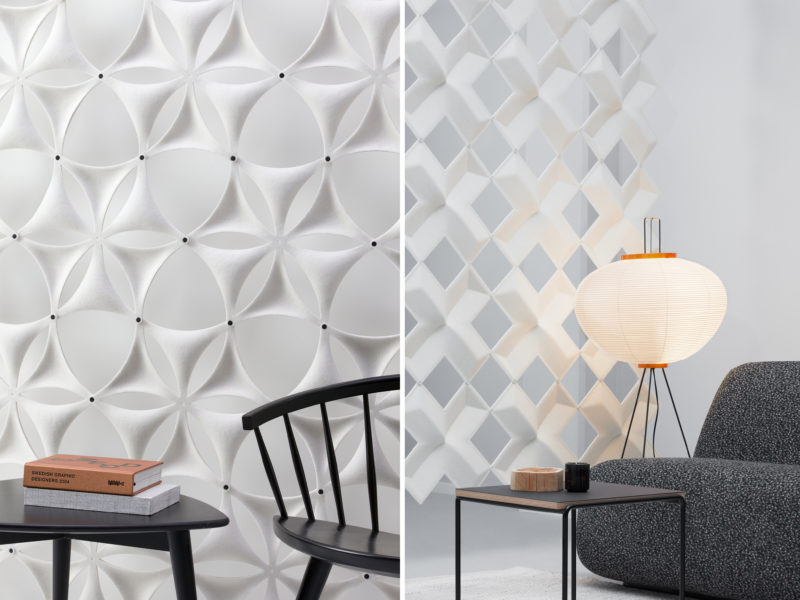 Airflake
Perhaps you are familiar with the product Airflake? In 2006, designer Stefan Borselius created it together with us at Abstracta. Airflake are hexagon-shaped felt modules that are assembled into hanging room dividers in playful patterns. The room divider quickly became popular as it added a completely new perspective on sound-absorbing products.
In total, over 800,000 Air products have been delivered to customers worldwide so far.

Links to all products in the Air family: