Abstracta has been given the honour of supplying 900 sq. m of its Scala Wall acoustic panels to NCC Property Development's "Hangar 5" building project. The building in question is located in the exciting Brommastaden development area – a former industrial park that is being converted into a new, inclusive district of Stockholm. In an interview with us, Stina F McKay and Martina Engblom, architects from architecture firm BAU, explain why they chose Scala Wall and how they have used it in the project.
"We got some really good feedback about the great acoustic environment that has been achieved in the courtyards using Scala," says McKay.
Photo: Anders Bobert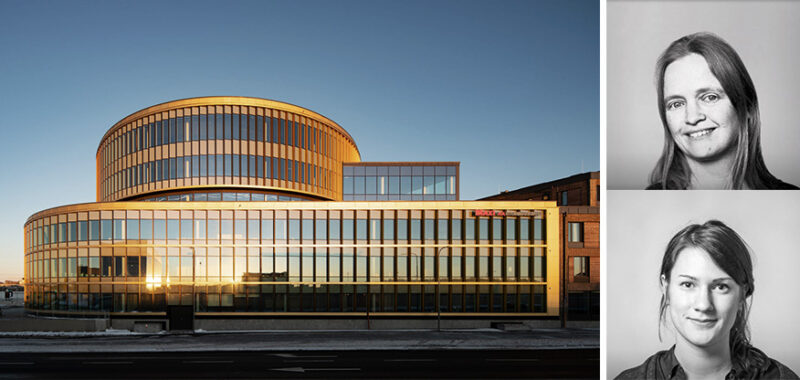 The Hangar 5 project is opening salvo in the construction of a new urban district centre in a strategic location in Stockholm, paving the way for increased accessibility and better criteria for sustainable and varied city development. Hangar 5 will feature elements that are important to any city: workplaces, meeting places, and services. "A new commercial hub that will bring balance to life," is how NCC describes the four buildings of Hangar 5.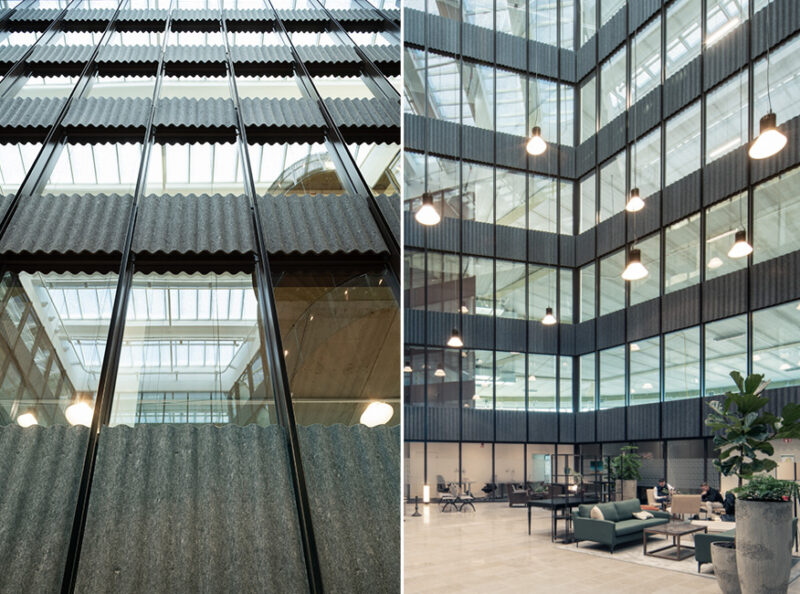 Courtyards as social spaces
Hangar 5 contains several important courtyards that function both as connecting corridors and social spaces for the various businesses operating within the complex. The glass partitions used there provide transparency and allow informal monitoring of communal areas. The architects have been mindful to create a comfortable acoustic environment in the social spaces afforded by the courtyards. The hard surface materials used, principally glass and limestone, generate echoes, which is why lots of acoustic panels were needed to absorb the unpleasant reflections of sound.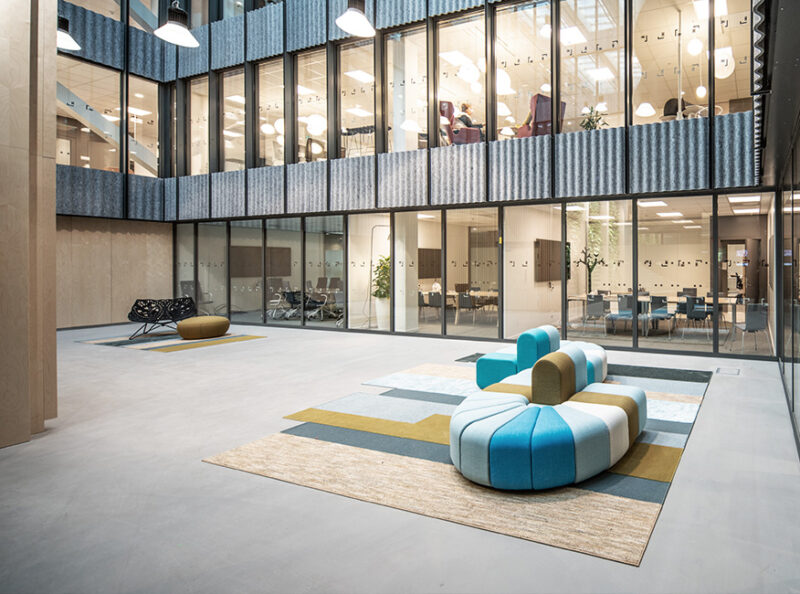 Acoustic panels for several reasons
It was decided to use Abstracta's Scala Wall acoustic panelling, designed by Anya Sebton, in the courtyard spaces. The product's sound-absorbing core (Soundfelt VF) is manufactured in Sweden partly from recycled PET bottles, something which is wholly in line with the ambitious climate requirements of the project. The architects decided to leave the Scala panels bare, highlighting the marbled, slightly "raw" feeling of the sound-absorbing core material.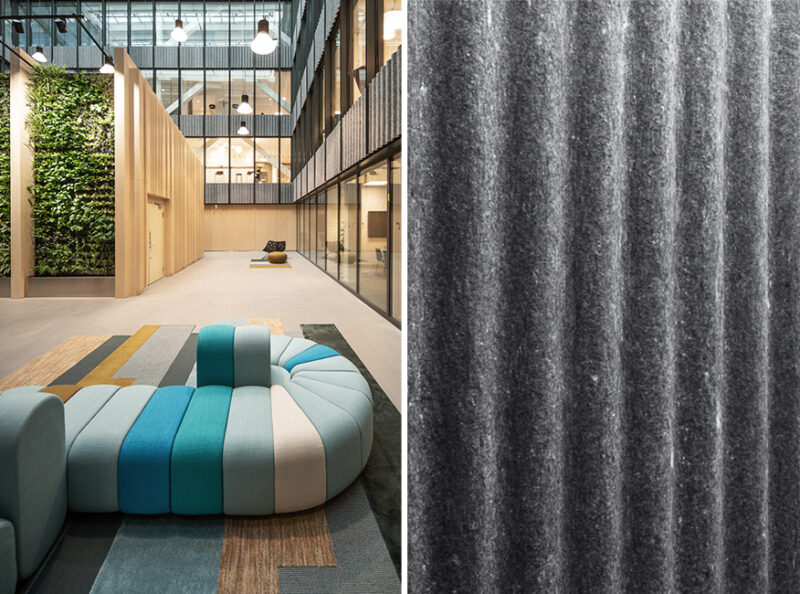 "We chose Scala because its visual impact fits in well with the interior, but also because the product has a small climate footprint. Scala also proved to be easy to adapt and install! It was simple to cut and adapt the length of the panels to the varying dimensions we had to contend with," says Engblom.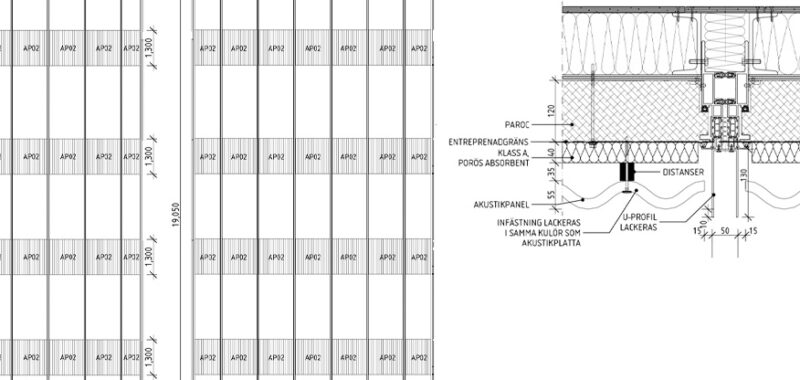 "We got some really good feedback about the great acoustic environment that has been achieved in the courtyards using Scala," says McKay. She goes on to add that Abstracta has been an important partner that has helped produce a custom acoustic solution that satisfied the needs of the project.
Some 800 acoustic panels have been installed in two of the courtyards in Hangar 5, covering a total area of around 900 sq. m.