JETTY
Staffan Holm designs a quiet table for Abstracta
Together with award-winning designer Staffan Holm, Abstracta now enters a new furniture category. Its ambition, as always, is to create a better soundscape.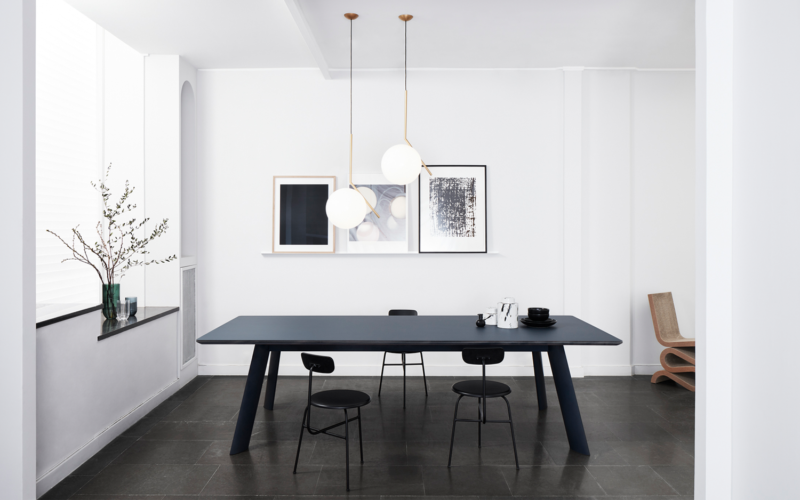 Size can be a quality in itself. This becomes evident when you observe the way Jetty, Staffan Holm's new table, stretches out across the room. The large version of the table is nearly five metres long and accommodates up to twelve people. The smaller version measures about two and a half metres.
Jetty is designed to function as a generously spacious work table, conference table, or both – which explains its dimensions. Yet, due to its recycled aluminium frame, it is easier to handle than one might first imagine. The frame is also hollow to accommodate cables and wiring.
More than just an unusually large table, Jetty it is also unusually quiet. The problem with tables in general, and large ones in particular, is that they are rather loud. Hard table tops reflect and amplify ambient noise. And, for obvious reasons, tables with room for several people are noisier than those with room for only a few. So, a team from Abstracta developed the Strata tabletop to solve this problem.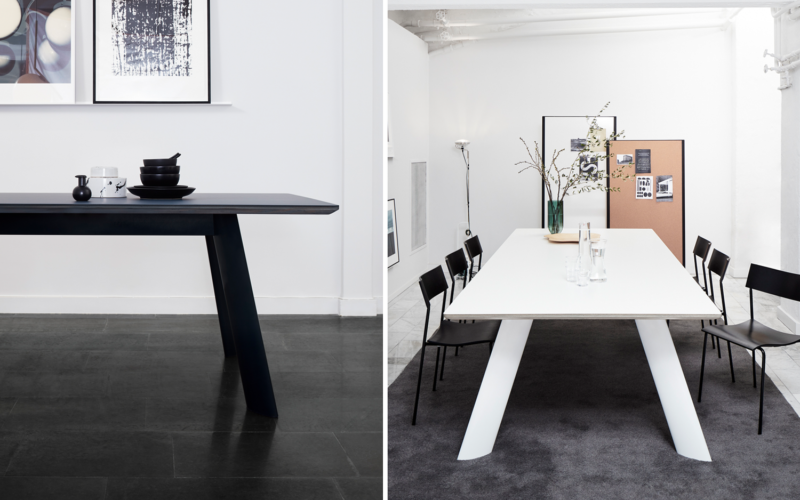 Its layers of natural materials, visible along its edges, are reminiscent of the Earth's crust. Strata's materials interact to absorb ambient noise while also dampening noise emanating from the table itself through use.
Thanks to this tabletop, Jetty interrupts the sound waves in the room and contributes to a better soundscape. Jetty appeals with a simplicity that feels more Japanese than typically Scandinavian, and which is found in other works by Holm. Yet, his works are also often very distinct from one another, without any clear correlations.
'The style isn't the primary thing for me. The starting point for me is the craftsmanship and the exploration of different materials, which also gives birth to the language of form – not the other way around,' explains Holm.
For Staffan Holm, who was previously a cabinet-maker, craft and execution are essential. But are amateurs able to spot the difference between a mass-produced product and one made with expert craftsmanship and care as to materials?
'The difference won't be apparent if both of the products are new, but it will be over time. Mass-produced goods break. Carefully produced products age,' remarks Holm.
LILY
An enlightened soundscape – by designers Runa Klock and Hallgeir Homstvedt
Together with Norwegian designers Runa Klock and Hallgeir Homstvedt, Abstracta has taken anew step toward its objective of creating better soundscapes. The result of this collaboration is Lily, a noise-dampening lamp that also visually calms public spaces and opens up office-scapes.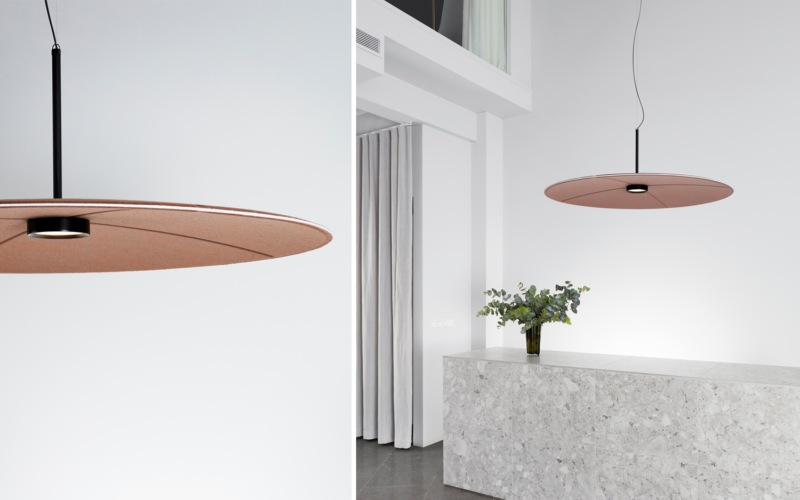 Their idea to make a lamp with acoustic properties emerged a few years ago in the course of a project for Gudbrandsdalens Uldvarefabrik in Lillehammer, in which they together examined various possibilities for putting textile wastage to use.
Lily got its name from its early prototypes, which resembled water lily leaves. Since then, its shape has been simplified and made more open to association. Still present, however, is the sense that the lamp is floating in the air, imbuing the room with a splendid stillness. Lily's subtle design enables it to retain a soft, organic character, despite its rather geometric form.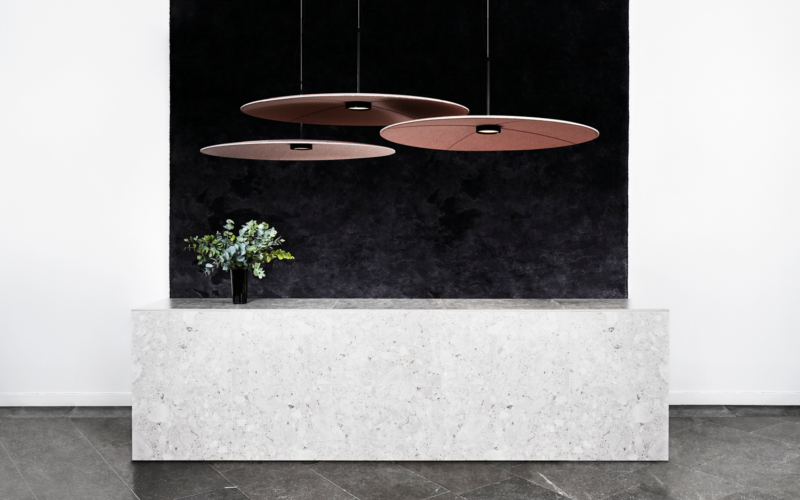 Lily represents a whole new perspective on acoustic products, which traditionally are designed for the sole purpose of reducing the level of noise. Instead, Homstvedt and Klock have created a lamp in which this noise dampening function is integrated. Fully 120 cm in diameter, Lily is intended for lighting large rooms, such as restaurants and open office spaces – environments where both noise and visual information levels are high.
"Dampening noise is important, of course, but so is reducing visual stress," says Klock.
"Our aim with Lily is to make large interior spaces more intimate by bringing different parts of the room together, while creating distinct zones," explains Homstvedt.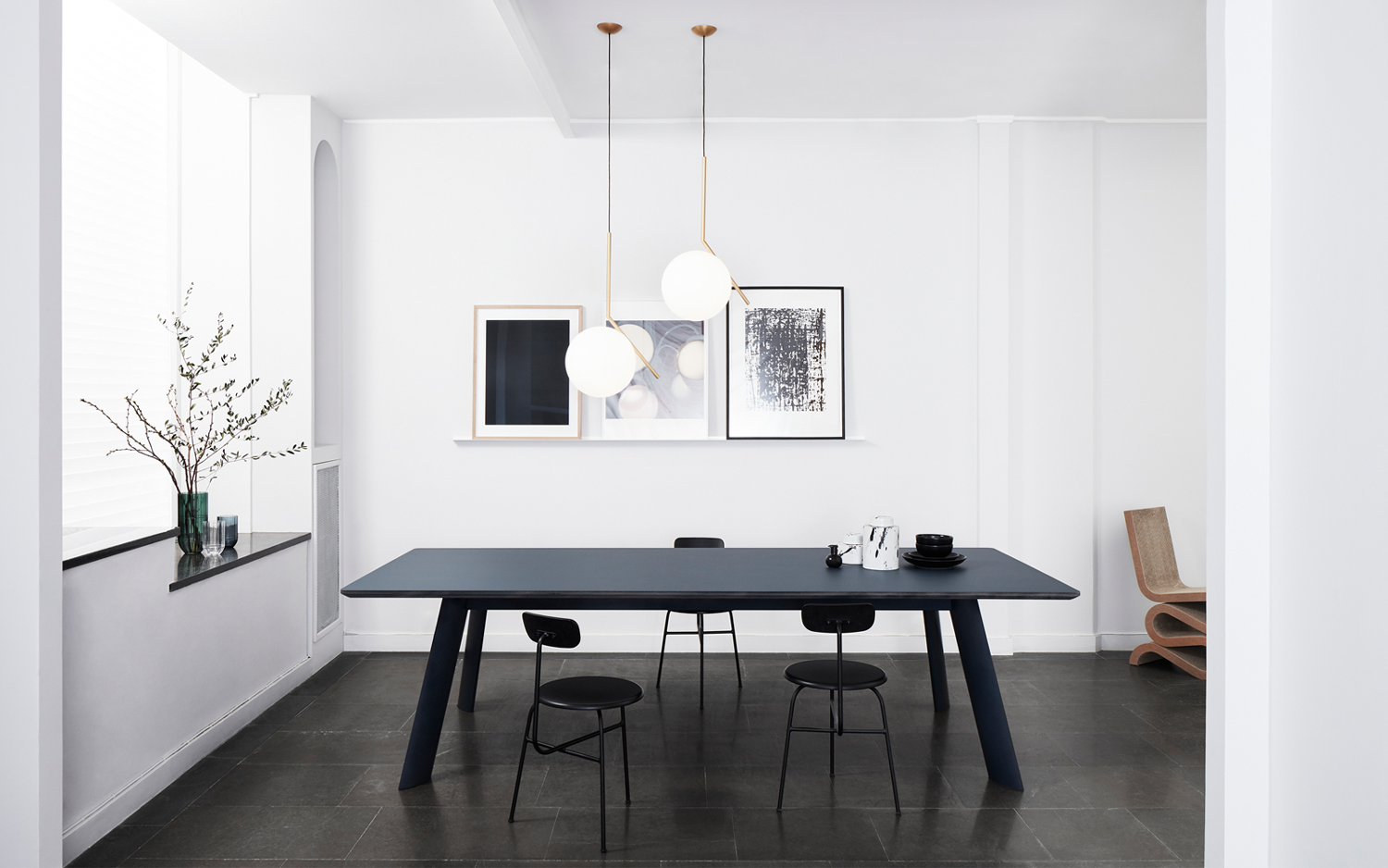 dB
Designer Thomas Bernstrand recasts the individual as a co-creator
dB, Abstracta's new sound-absorbing screen series, is designed by Thomas Bernstrand. Characterized by great attention to materials and an uncompromising design, the series is also imbued with mischief, one of Bernstrand's hallmarks.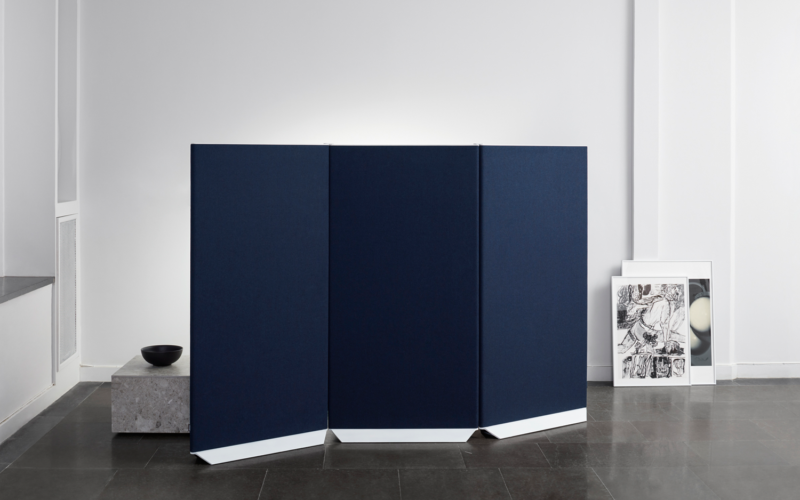 It is sometimes said that it's all been done already – that all that remains is to paraphrase and hybridize the styles and features of that created previously by others. Thomas Bernstrand is not of this view:
'There's always a little gap somewhere. As a designer, I try to find that gap.'
Thomas Bernstrand's works often emerge from unexpected leaps between disparate contexts – as in the case of his Daikanyama and Shibuya light fixture concepts, where the design language and functionality of street lighting simply enter the interior space.
So, which gap does dB fill?
'The point of dB is to enable individuals to make an impression on their surroundings. While doing my research, I found that all the existing solutions were so perfectly complete, with everything thought out in advance. The individual user was left with only a minimal degree of latitude. I wanted to change that.'
The result is a screen system that serves as a discreet scenery set for open office environments, designed to be brought to life by the people who work there. Its accessories not only add rational functionality but provide space for personal items like photos, magazines, etcetera.
The icing on the cake? A flower pot that appears to be balanced rather daringly on the top edge of the screen.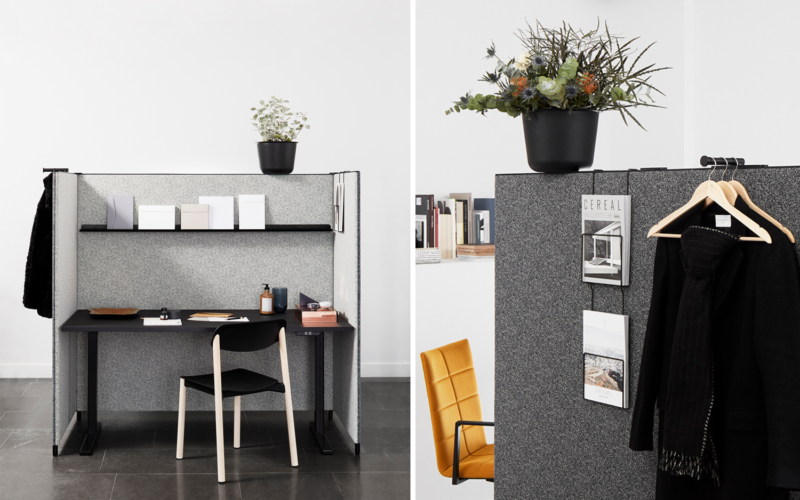 The dB screens come in many sizes and can be upholstered in almost any textile. Instead of legs, they stand on a base, which allows them to be angled as desired when combined with one another. The series includes a whiteboard-faced screen and a clever cork-face screen for bulletins.
For high-res images, please go to press.