Partitions make it easy to divide a workplace, not only for social distancing reasons but for acoustic reasons.
Abstracta is now introducing an upper section of transparent acrylic glass for the Softline series. Divide AND get the overview. It's suitable for floor screens and table screens.
The top bracket can be mounted directly from the factory. It is also possible to mount the bracket as well as upper section yourself, on an existing screen.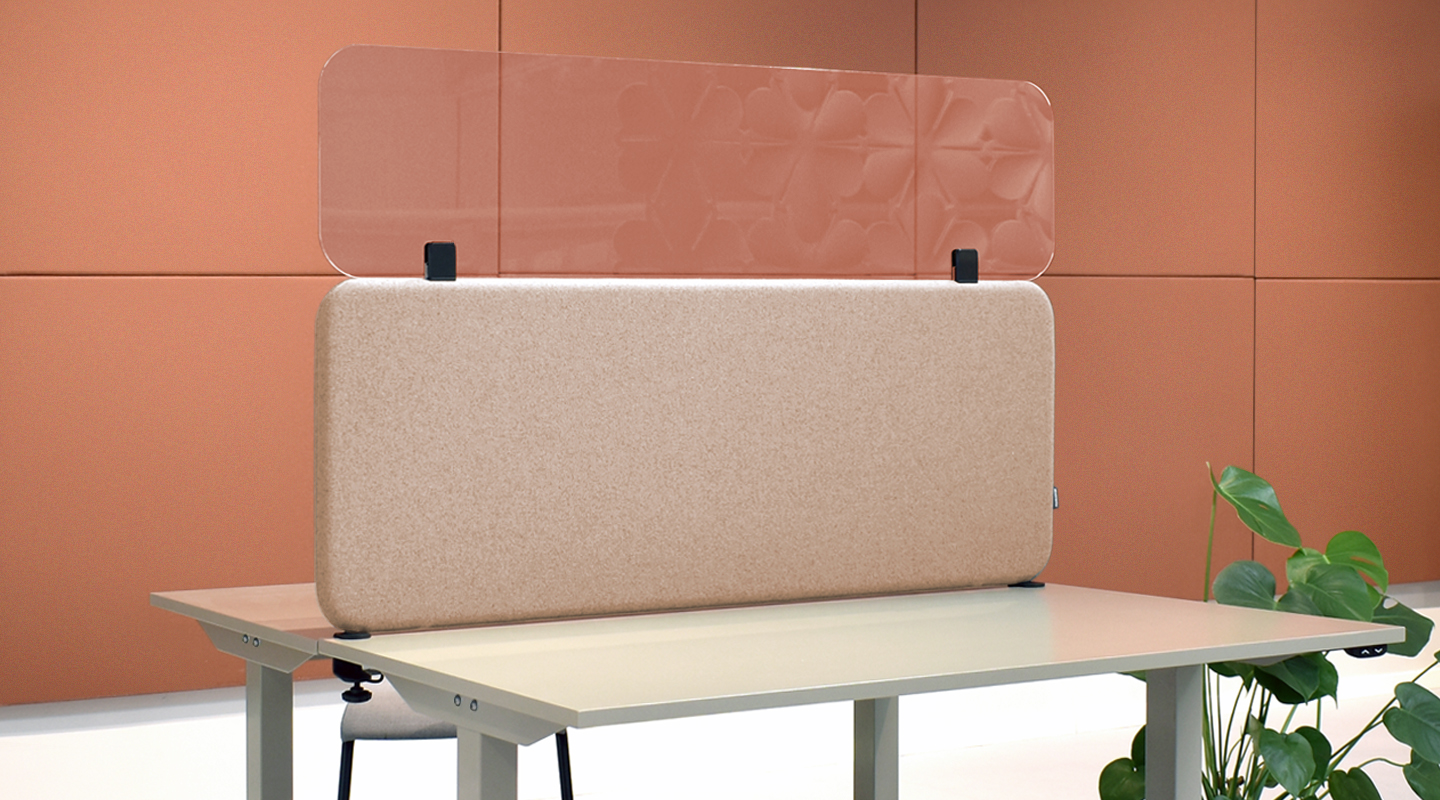 "We are happy to offer a product that can facilitate physical distancing whilst dealing with acoustic matters at the same time," says Erik Graesén, Product Development Manager at Abstracta.

The acrylic glass upper section fits all types of table screens and floor screens in the Softline series.