Wall of Art
Wall of Art is a digital platform for contemporary art from a selection of exciting artists. The Stockholm-based company has been successful in inspiring people to add art to their interior design palette. The idea for the company was born in 2016 when its founders, artist Annika Hultgren and entrepreneur Nicklas Claeson, set out to design the interior of their new apartment.
Abstracta x Wall of Art is a collection of sound-absorbing panels featuring a total of 13 different motifs from four Wall of Art artists.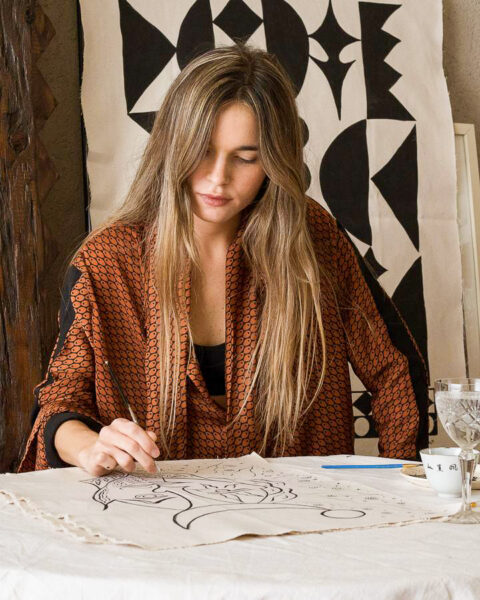 Lucrecia Rey Caro is a full-time artist and graphic designer from Cordoba, Argentina. A curious person who loves to experiment with new concepts and ideas. Lucrecia uses her art to express her thoughts and feelings. She draws inspiration from everyday life, nature, poetry, films and music.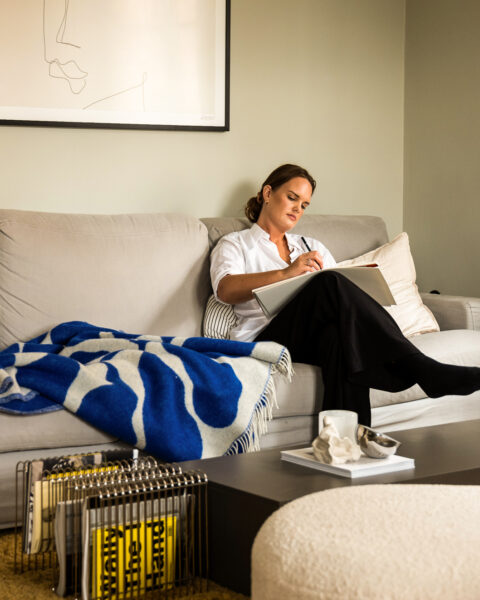 Lisa Wirenfelt grew up with a mother who used to paint watercolor paintings in a light pink studio. She never thought she would enjoy the brush in her hand, but when her mother saw one of many sketches and said "how nice" – it was probably the words that somehow started it all. Lisa's paintings are very much about color. Combinations that make her feel good, words that have a greater meaning and patterns that only arise.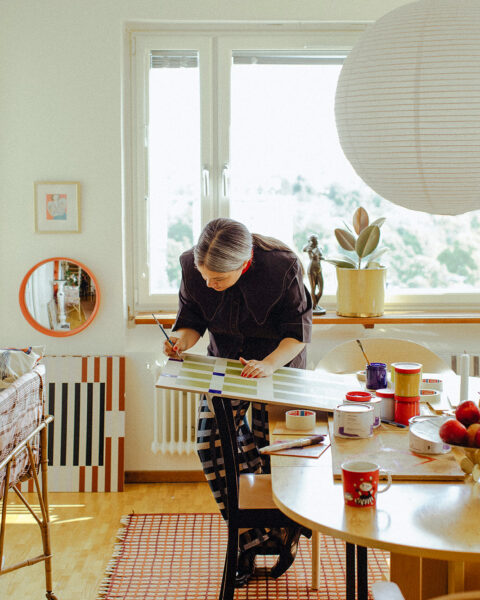 Evelina Kroon is a cross-disciplinary creative within the fields of painting, coloring and set-design, exploring the borders between fine and decorative arts. She entertains a sort of horror vacui by taking over rooms with her taping and painting – a graphic yet eclectic aesthetic that brings traditionally female crafts to mind. She was educated at Konstfack University of Arts, Crafts and Design and lives and works in Stockholm, Sweden.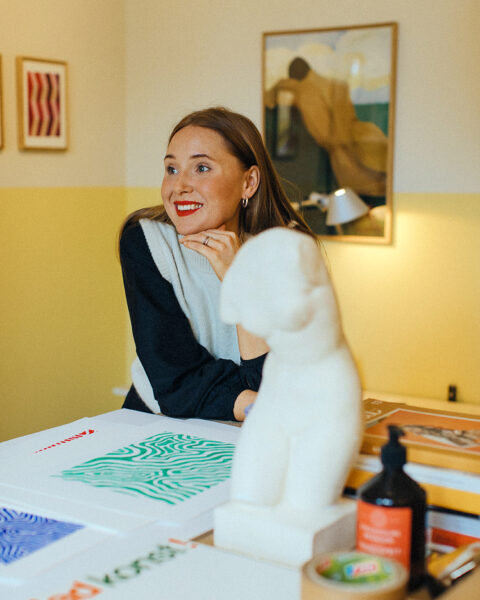 For Annika Hultgren it all started with a picture wall that would be the centerpiece of the new apartment. The range of popular motifs was large, almost too large, but personal and affordable art prints were hard to find. In the end, she decided to pick up the brush and paint some paintings herself. Her husband Nicklas began to think if not more people would want to see her art on their walls, but it took time to do everything around production and marketing on their own. Then the idea behind Wall of Art was born. Today, Annika runs the platform WallofArt.com and is one of the artists who sells her art exclusively via the platform. She creates her art according to colors and shapes that inspire her. Annika's abstract paintings symbolize dreams, and the dream is Wall of Art.