Many offices look good–on picture. But as soon as you enter them you are met by a cacophony; sounds of fans mixed with voices, ringtones, and echoing footsteps. At Abstracta, we are committed to the task of creating solutions for more pleasant soundscapes, while at the same time adding visual character to the space. For us, there is no conflict between functionality and aesthetics. We are proud to collaborate with some of the most renowned designers in Scandinavia, and we are happy to present our news for 2017.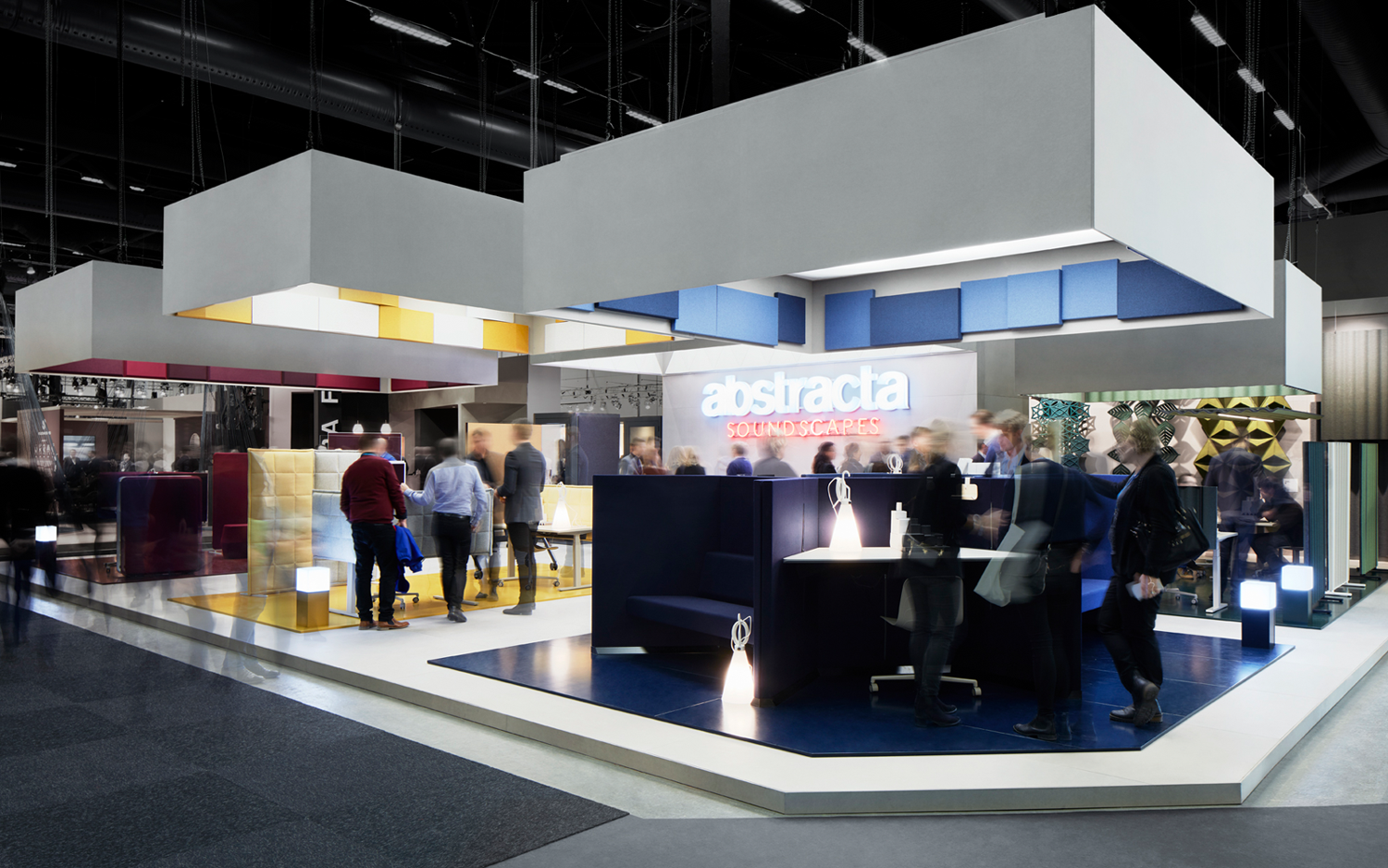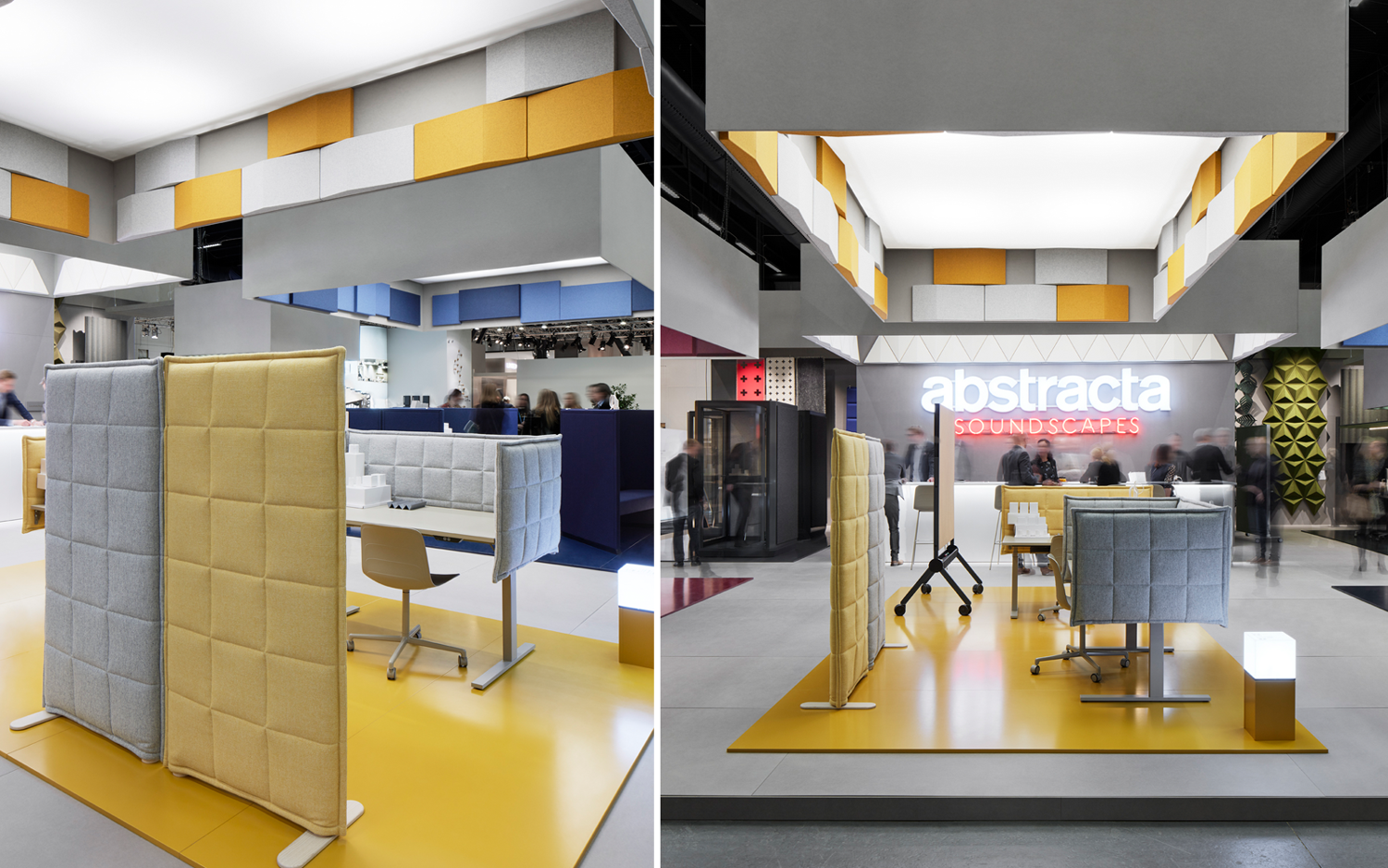 STITCH, design Stefan Borselius
Whereas Airbloom is thin and light, the screen Stitch is thick and cosy. "The inspiration comes from sofas, cushions, and padded down jackets", says Stefan Borselius. Stitch is an exceptional sound absorber in a friendly and welcoming design. In 2017, Stich is also available as a table screen.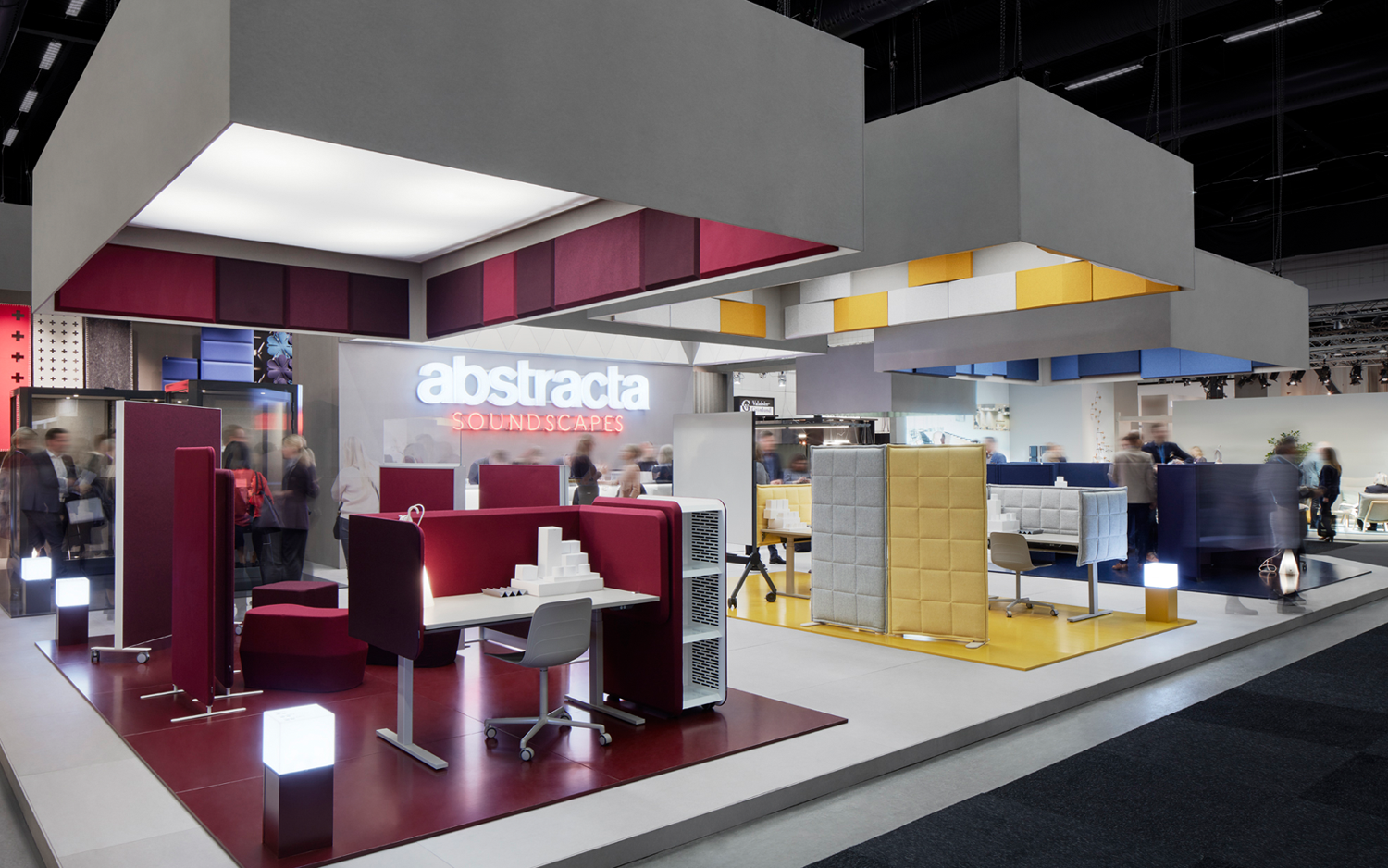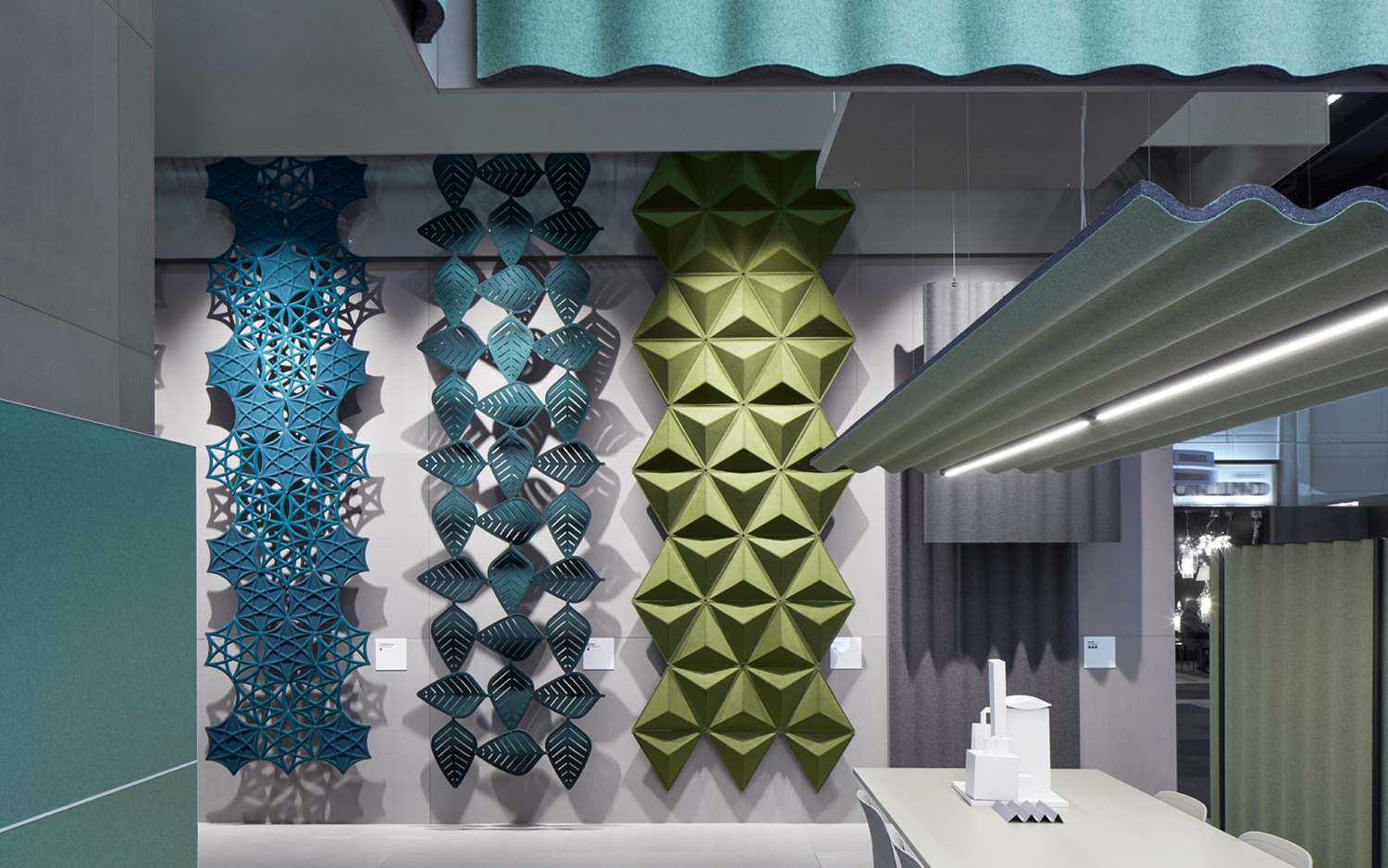 SCALA, design Anya Sebton
Scala is a playful paraphrase on corrugated iron, designed by Anya Sebton. With its wave-shaped moulded felt, Scala offers a simple and imaginative way to efficiently reduce the level of noise and to add character to the space. This year, three new versions of Scala are introduced: a floor screen, a table screen, and a hanging room divider. The new screens are covered by felt on both sides. For the floor- and the table screens, Anya Sebton has developed stands, composed by steel pipes, which highlight the spontaneous manner of the design.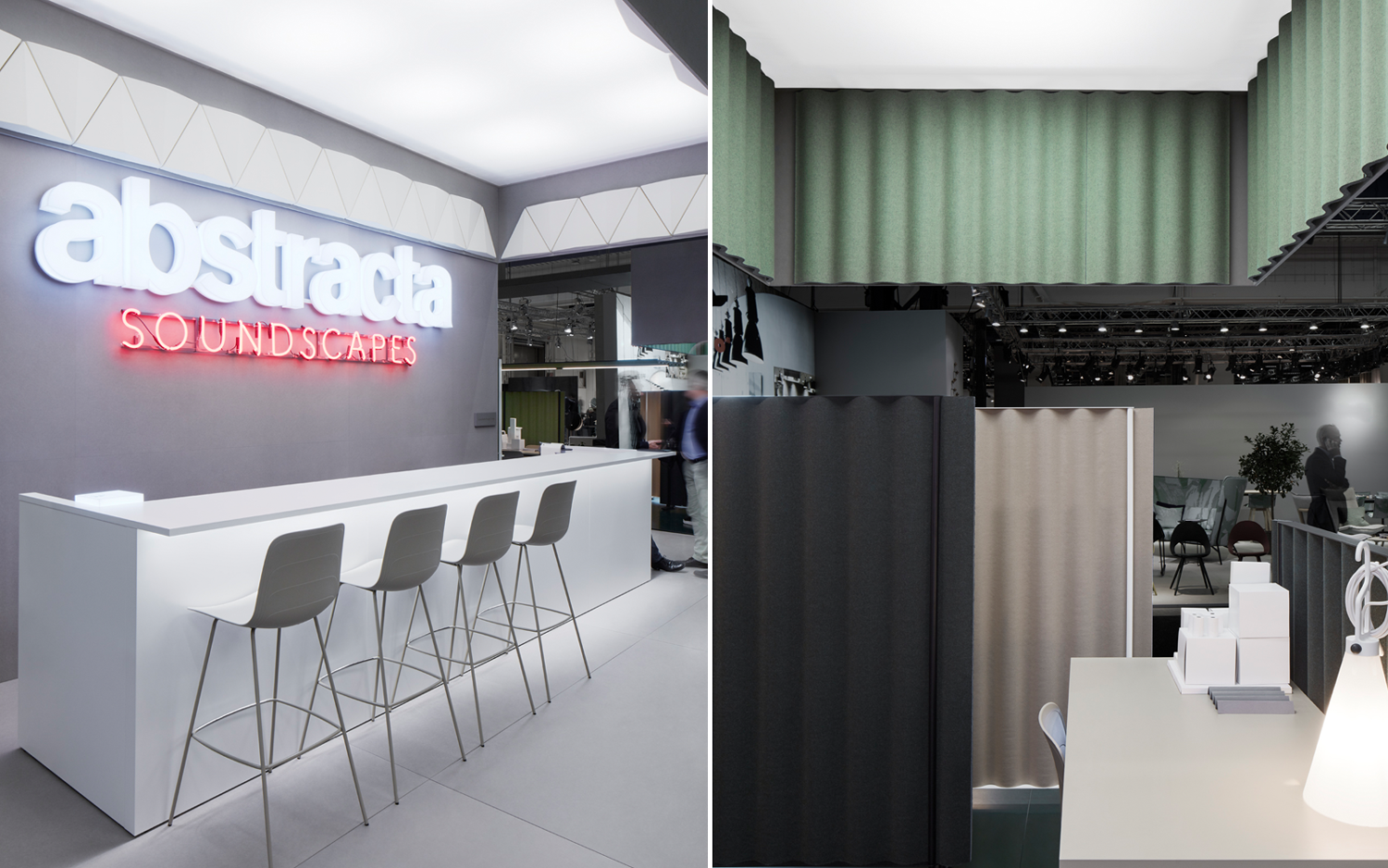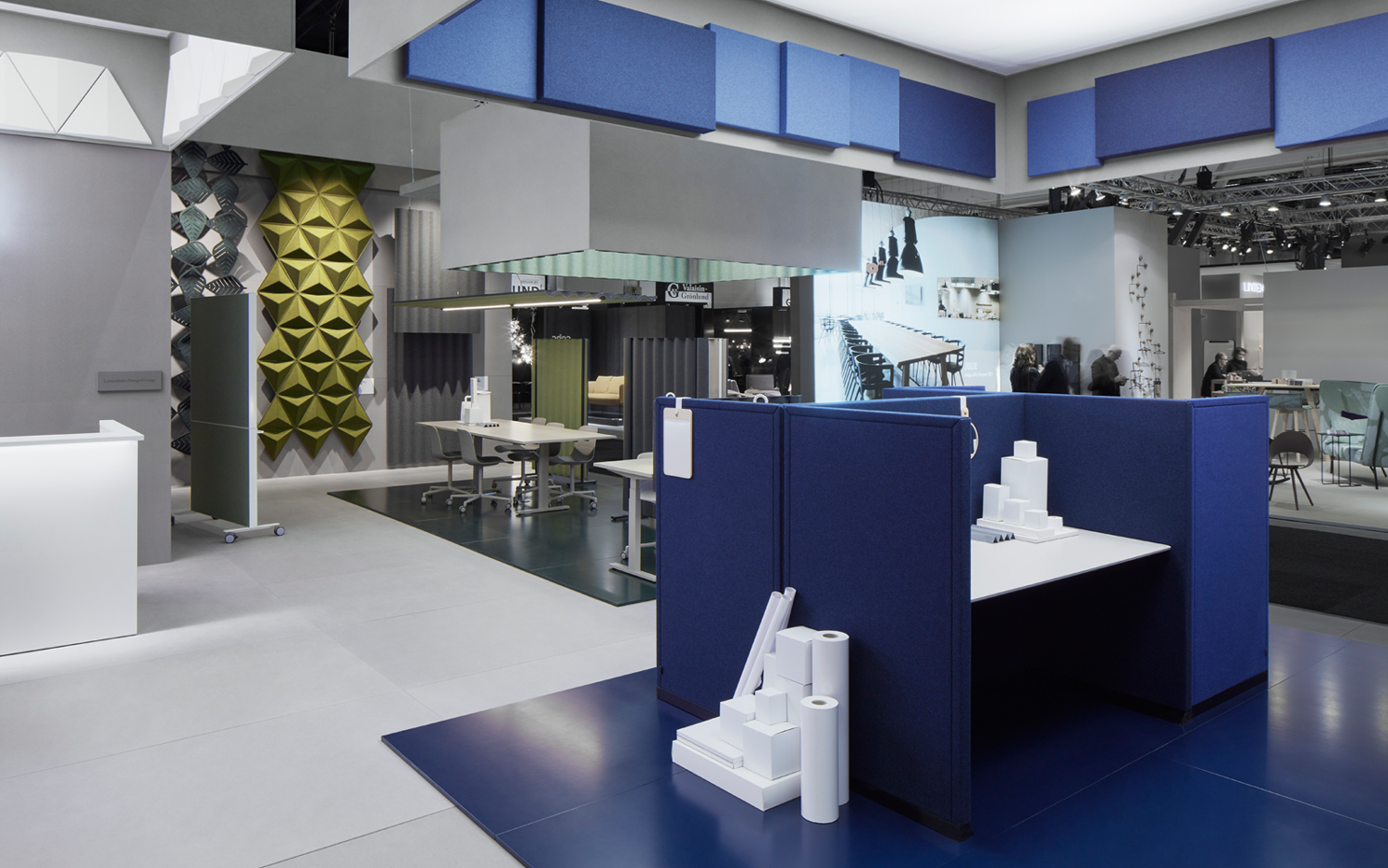 MYHIVE, design Poul Christiansen
"Flexibility" is a keyword for Poul Christiansen's elegant and simplistic concept My Hive –a hexagon-shaped workstation with height-adjustable desk. The desks are made to be combined together into dynamic patterns. Now, Poul Christiansen introduces a more spacious, rectangular desk to the concept, thus making the system even more flexible. Just like before, the table-top is integrated into the sound absorbent screens, and both the cables and the mechanism for adjusting height are hidden.
AIRBLOOM, design Stefan Borselius
Nature, with its shifting seasons and manifold of forms, is the source of inspiration for Air –Stefan Borselius' influential concept, developed in collaboration with Abstracta. Hitherto, Stefan Borselius has investigated objects such as snowflakes, cones and leaves. Now, the turn has come to the blooming flower, the most iconic sign of summer. Airbloom is made of moulded felt and is available in 30 colours –the modules can be combined into hanging sound absorbent screens in an infinite number of sizes and shapes.