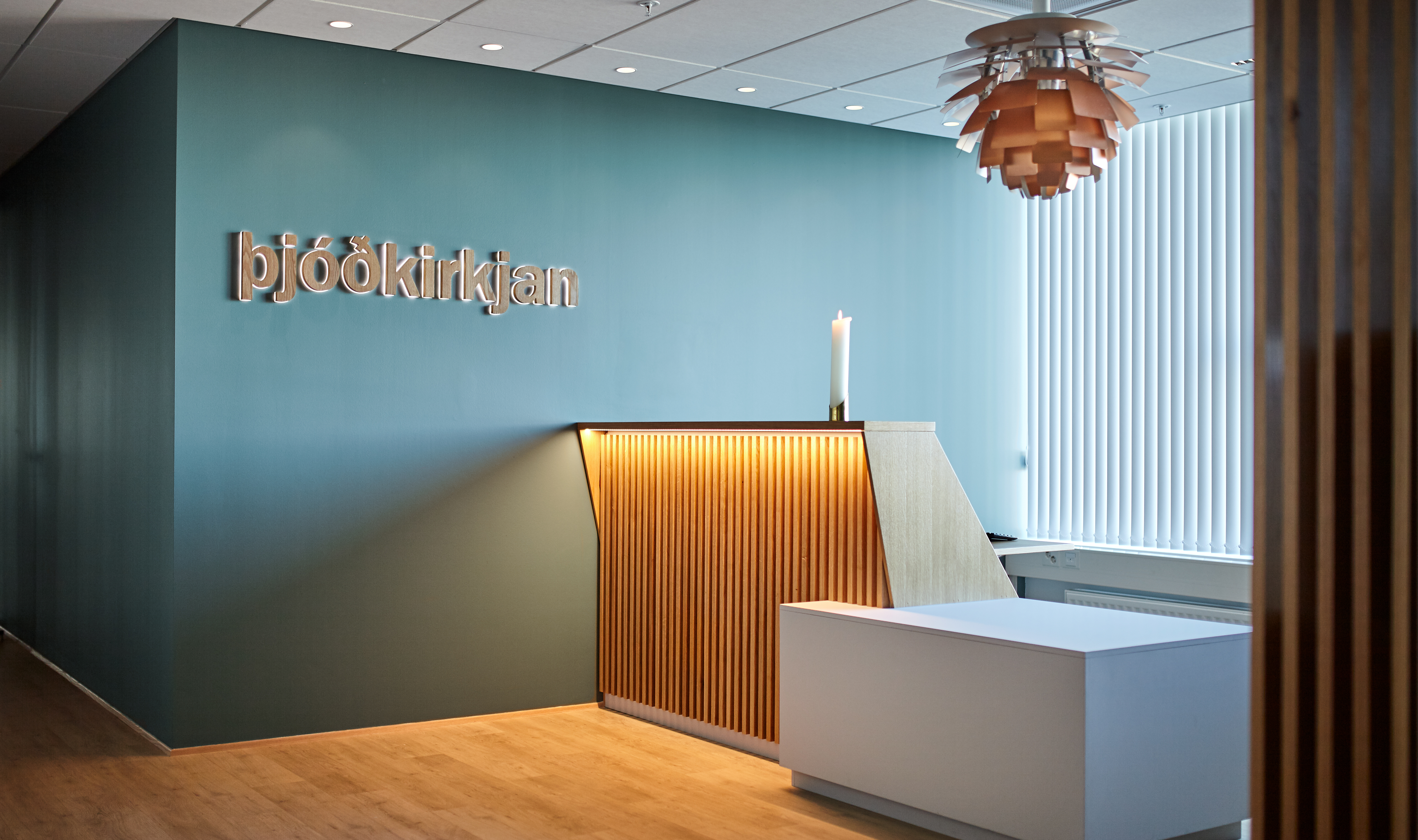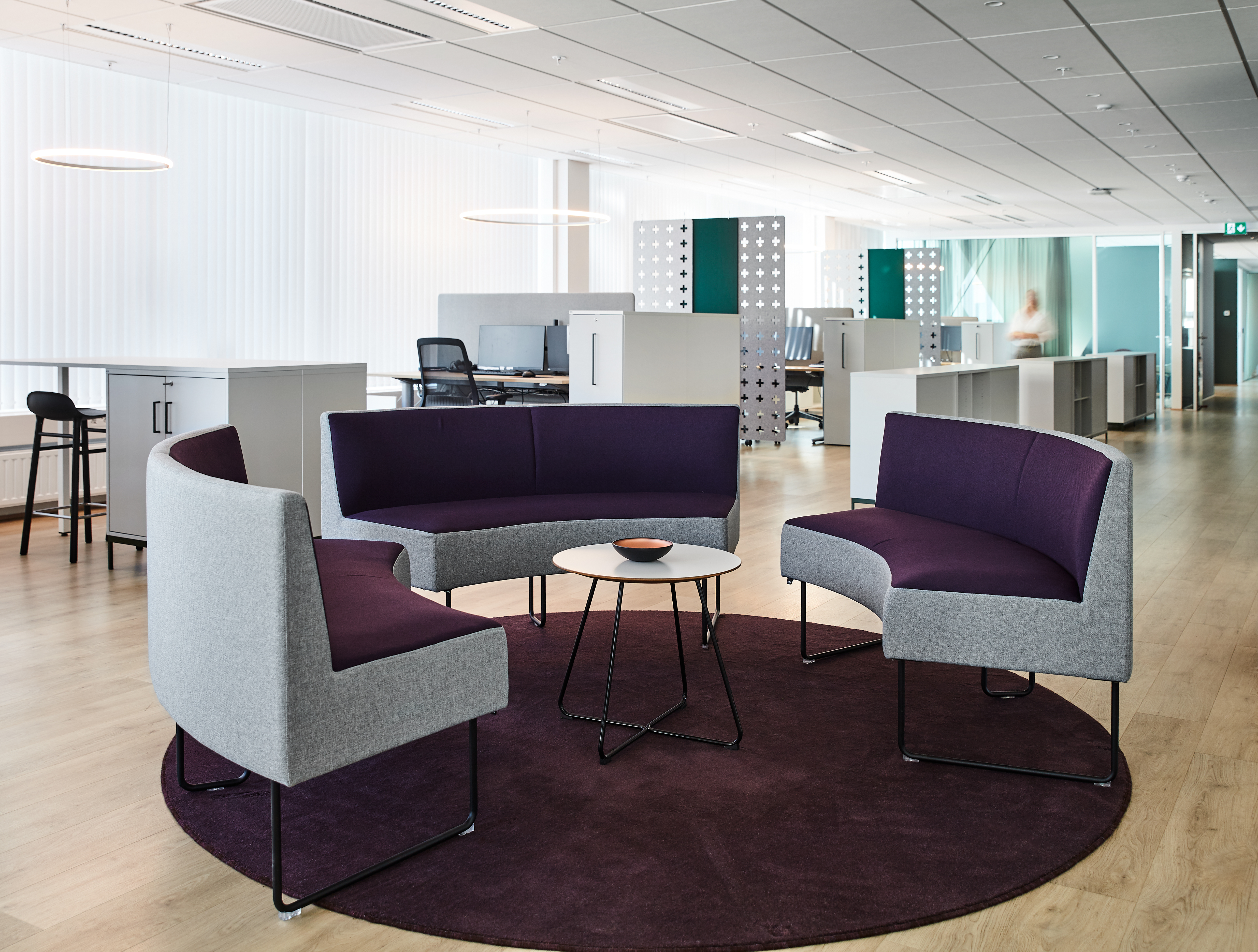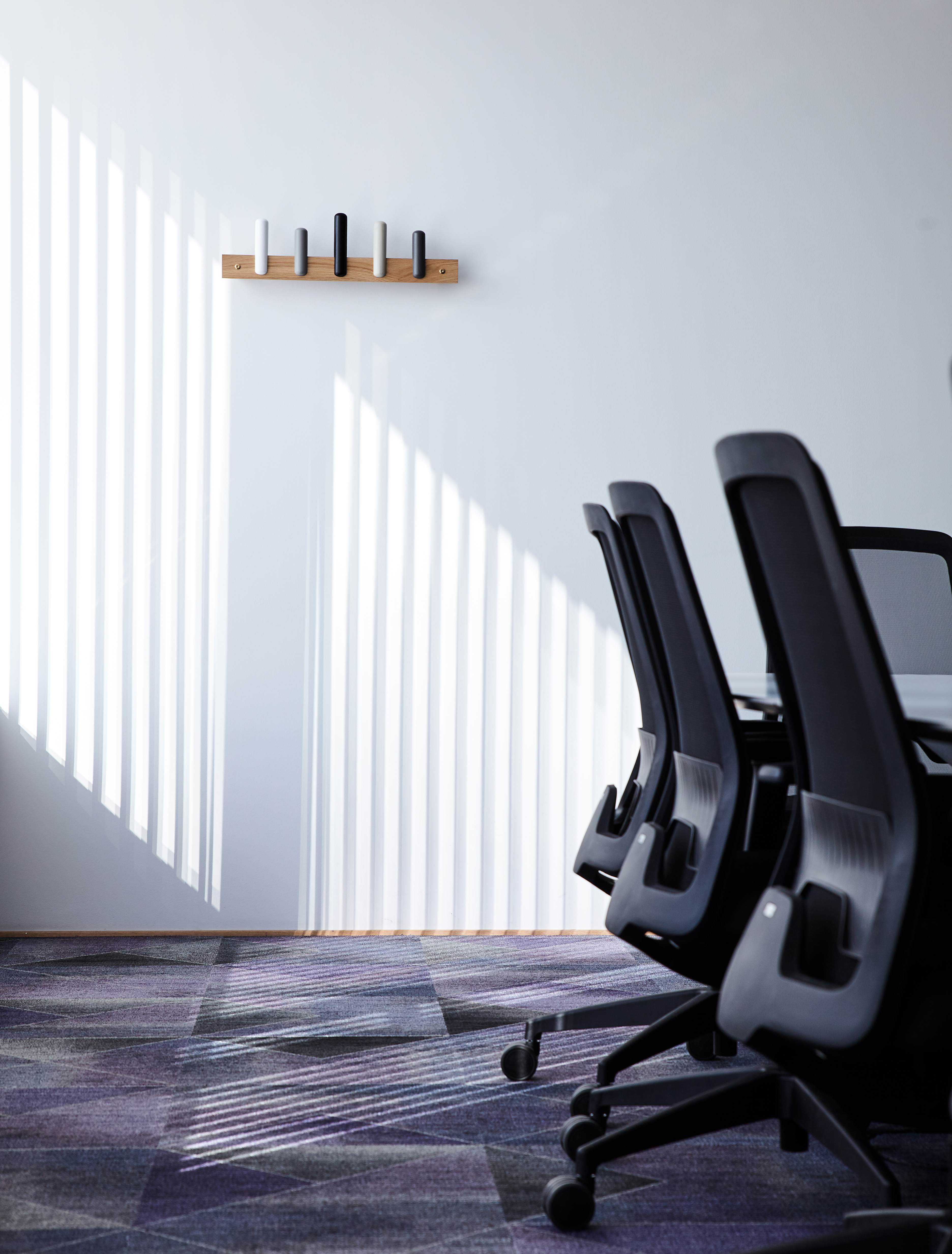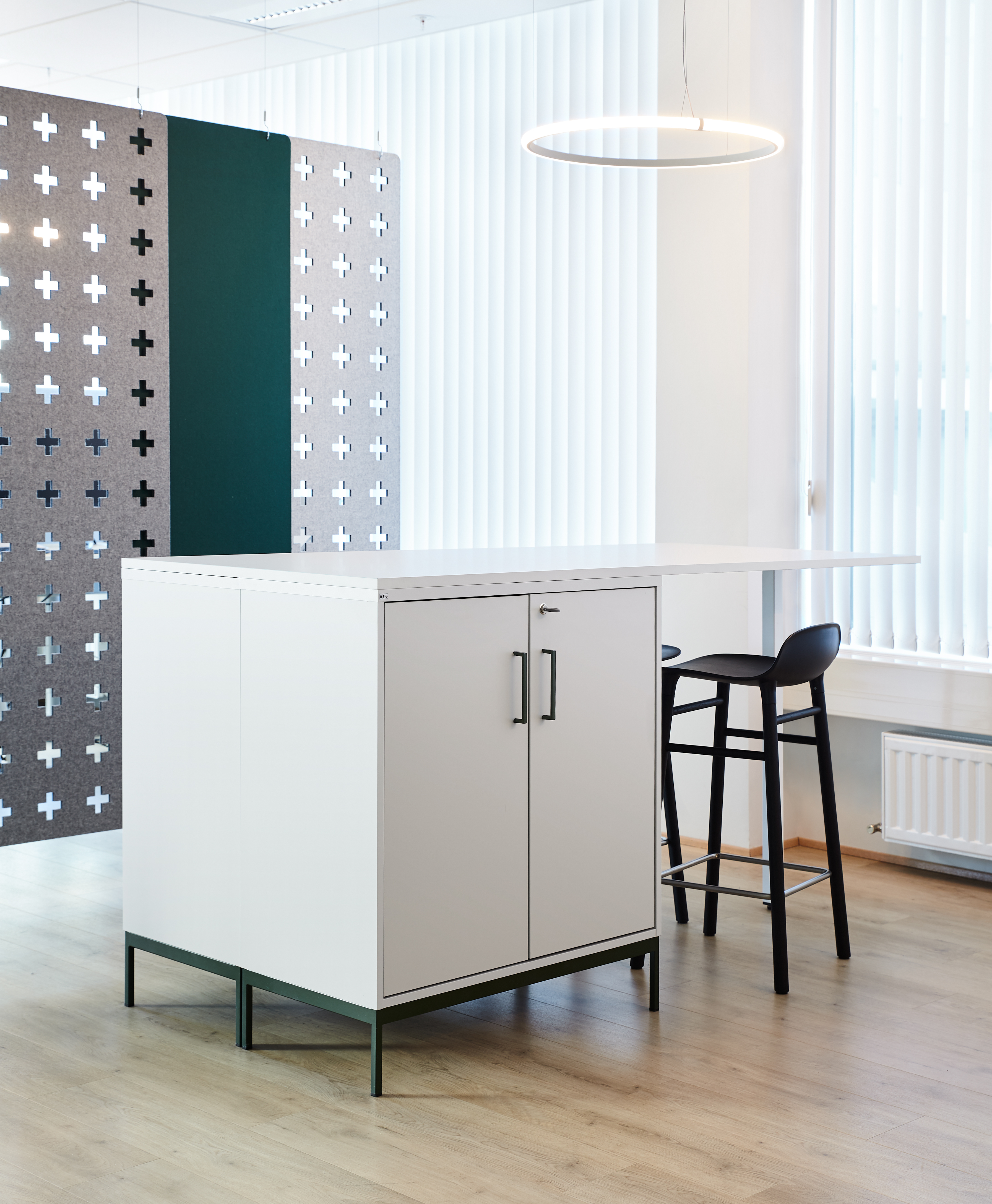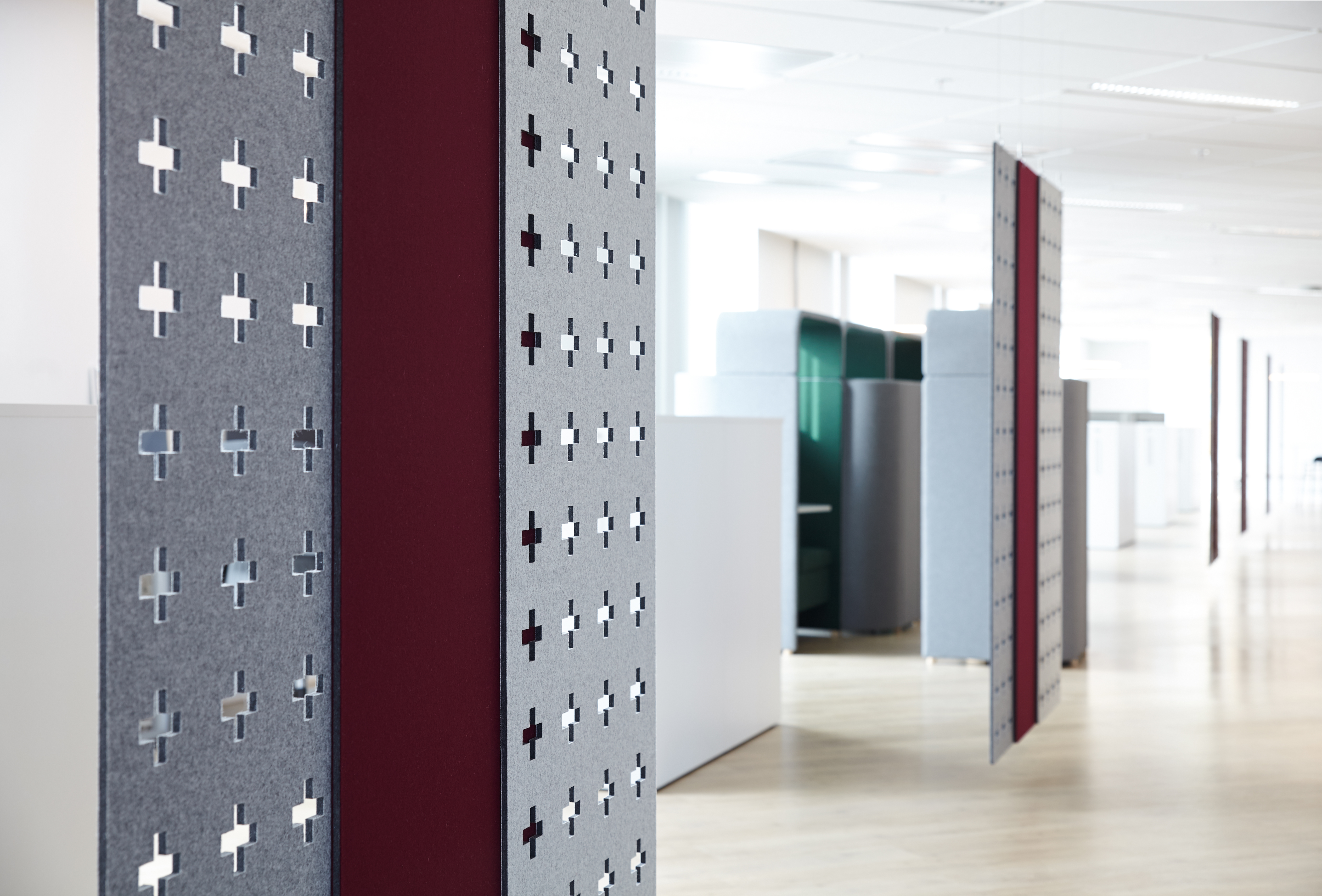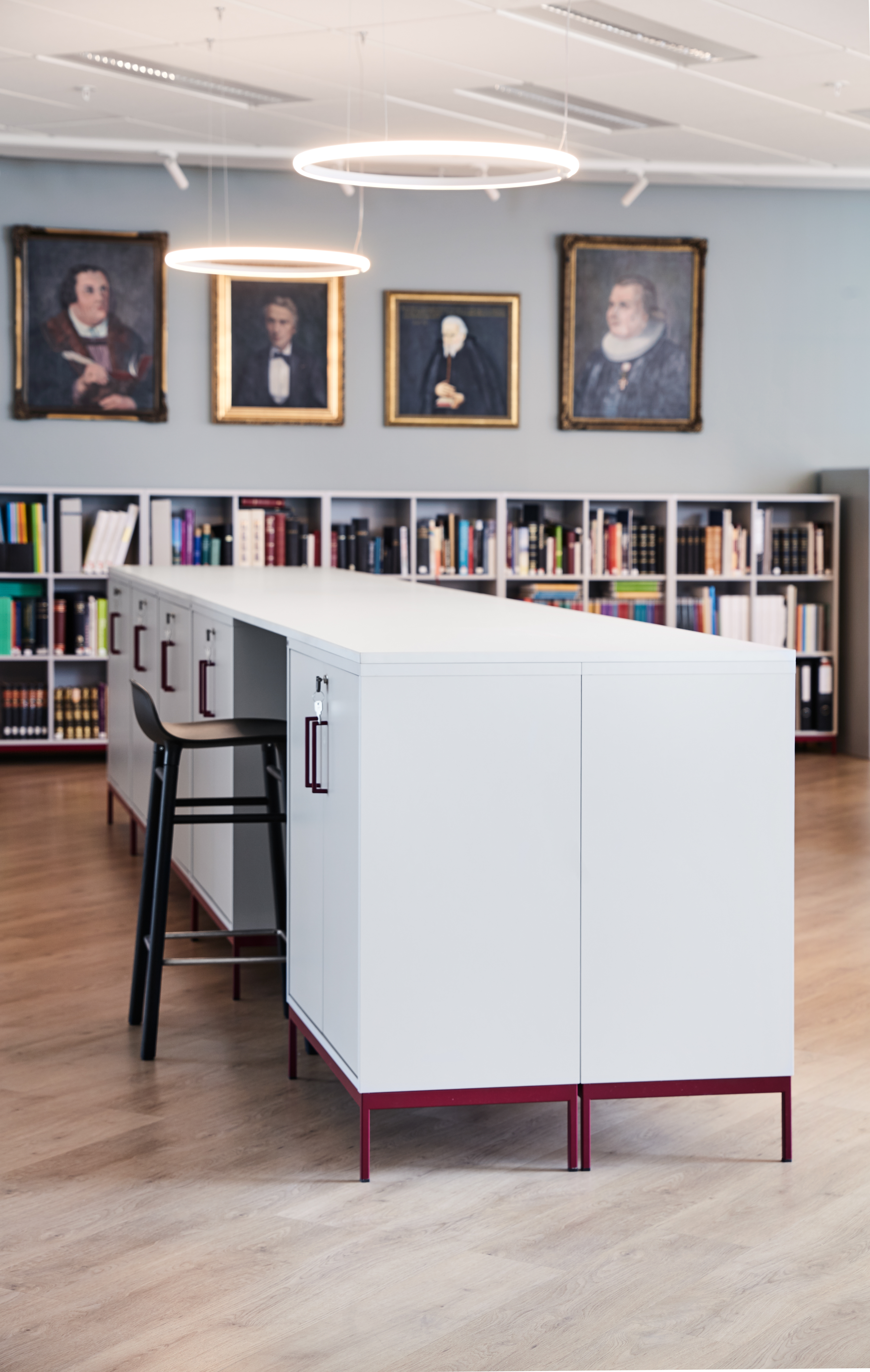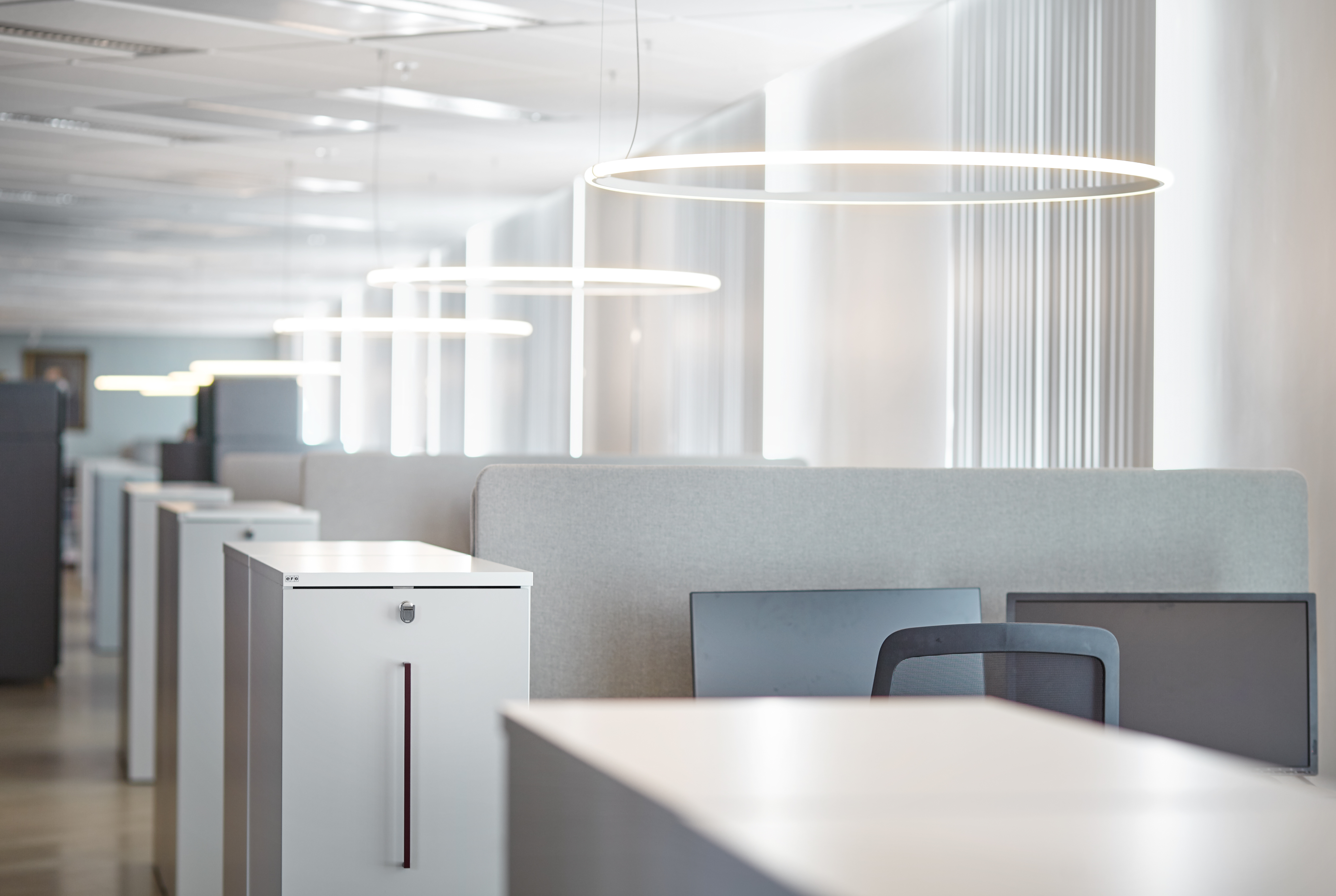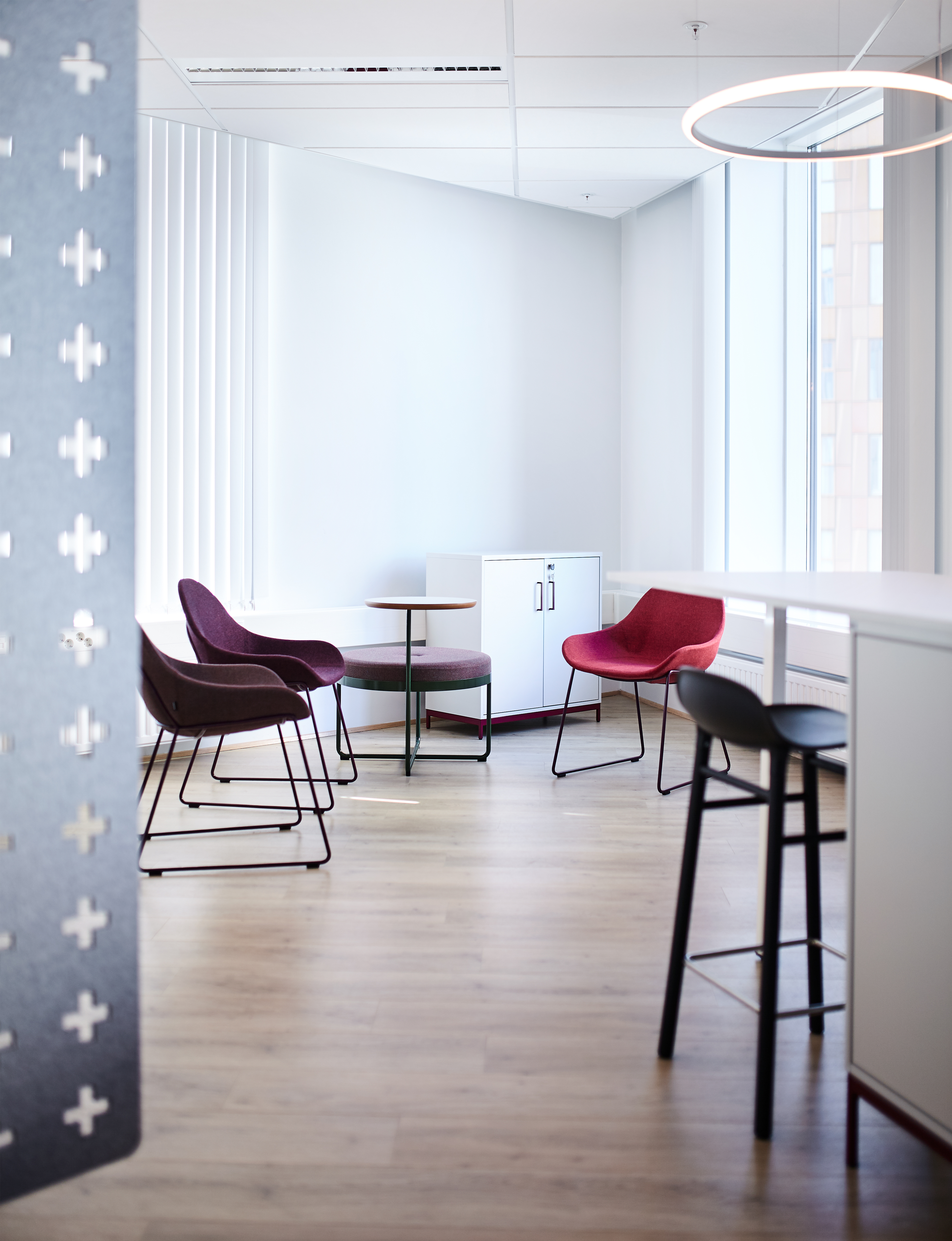 In this interior design project Sesselja uses the church symbolism as a foundation for her design process. The church colors of the year –  the green, white, burgundy red and purple and plays around a bit with them in furniture, wallcolors and glasscoverings as they grow sometimes from red to dark pink or light green to forrest green. Even the handles and steel structure of the furniture got a color of their own. The cristian simbolism appears again as the holy trinity in triangle pattern on the glass and then continiues from glass to the purple carpet.  The cross in the hanging sound absorbing Combo Cross walls is a clear sign towards religion in this case and to top it all,  each employe has a glowing halo light above the workstation.
The project is based on activity based office guidlines with an emphasis on sound acoustic surroundings for the employes,  break out rooms as well as a variety of space and rooms for the staff to work away from their desk – alone or in groups.
This large office also includes a few closed smaller offices – including one for the Icelandic bishop, all of a simlpe design and a welcoming color scheme. It also icludes a few formal meeting rooms as well as a large room for multi purpuse whith changeable desk for all sorts of alignmet but they can be stored aside as well.
About the designer.
Sesselja Thorberg has worked under her own brand –  Fröken Fix hönnunarstudio, since 2010. She is well know in iceland for her unique sense of color and space in her designs and works mostly on a larger officedesign scale.